Breaking with tradition is one of the thrills of life. A little act of rebellion that gives you goosebumps and pulses adrenaline through your veins. The same warming feeling a winter drink provides. But if you're tired of a full-bodied red, a Cognac balloon or a double whisky – here's some other drinks to chase away the winter blues (or simply use it in other ways).
AMARULA COFFEE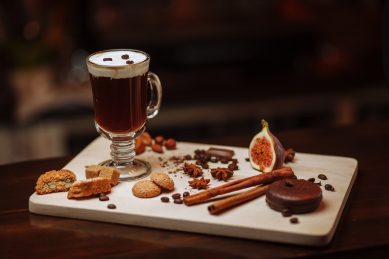 As South African as a Kota at work – Amarula is one of the country's most recognisable foodstuffs and one of our best exports. It's a hot commodity that has tourists at loggerheads in a Duty-Free shop when they leave SA. The cream liqueur, while lovely on its own, is also incredibly good as a milk substitute in a hot drink. While coffee isn't recommended before bed – this drink goes down a treat during an early sunset on a winters day.
SHIRAZ AND CHARDONNAY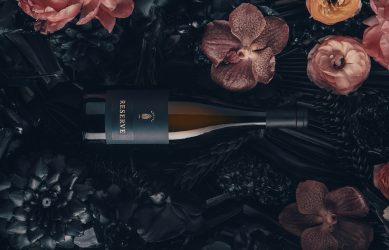 Sure, Shiraz sounds exactly like that full-bodied red we warned about in the opening paragraph, but it's a varietal that has always stood on its own with peppery notes that give it an extra winter spice and Bosjes has a good one. Combined with this, the estate has just released a Chardonnay that's perfect for winter.
"A winter Chardonnay?" I hear you say, but here us out. There are a lot of reasons to add both these wines to your winter uncork list. The Bosjes Chardonnay Reserve 2018 and Bosjes Shiraz Reserve 2016 are from the award-winning Bergsig Estate and Silkbush Mountain Vineyards – both highly sought-after vineyards for their terroir characteristics and quality of fruit. While a spicey red might seem the obvious choice when it comes to picking one for a cold winter night, the Chardonnay has just as much to offer.
For the Chardonnay; apricot, as well as layers of lively citrus, especially lemon, are present. There are fruit, vanilla and a light toastiness on the creamy, mouth-filling palate, which is balanced by a refreshing lime leaf acidity. The finish lingers with delectable citrus. Essentially it's a lusciously creamy wine with citrus. It won't cure scurvy – but it may be the citrus blast you need, and want, this winter.
DRUNK DATES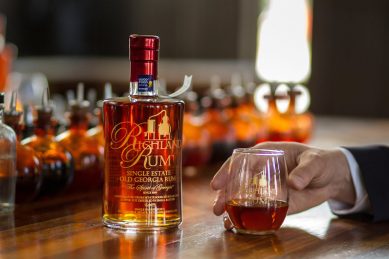 In South Africa, a country with prolific sugar cane production, there are more than 10 distilleries crafting Rum. Rum is, by law, to be made using either sugar or sugar cane by-products like molasses. Even popular food blogger Samantha Linsell got in on the action, mixing rum with mango, jalapeño and mint to create a delicious spicy mojito.
Four expressions of Richland Rum are now available in South Africa –Virgin Coastal Georgia Rum, Old South Georgia Rum, Chateau Elan Port Cask Exchange and Old South Georgia Rum Terrapin Double IPA Cask Exchange. But instead of Cuba Libre, why not do the following; Cover a bowl of dates with rum (pitted of course) and put in in the microwave until the rum bubbles and evaporates a little. Cover the luscious sweetness with dollops of double cream yoghurt. It's winter at its warmest.
For another drink idea, follow this link to the find out more about the safety of using raw eggs in Eggnog, and click here for a virgin or boozy Eggnog recipe.
For more news your way, download The Citizen's app for iOS and Android.