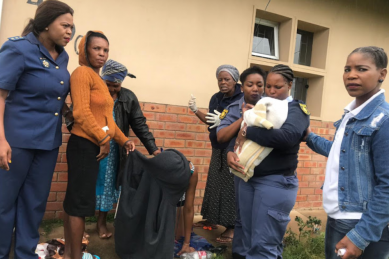 Becoming a Parent 20.2.2020 03:00 pm
A baby boy in Durban just couldn't wait for the ambulance to arrive at the police station.
When pregnant mom already in labour arrived at Folweni Police station in Durban at 7am to ask for help in calling an ambulance, the police on duty didn't know they would be in fact, the ones who would ultimately deliver her baby.
---
---
'We need employers to understand that motherhood doesn't stop us from performing and that it is unlawful to fire us because we are pregnant,' she says.
View More Articles
These are some of the moments that Kobe proved he was a true family man.
View More Articles
Death is an inevitable reality that we need to help our children navigate by answering their difficult questions.
View More Articles