The price of petrol decreased by 93c per litre and diesel by R1.02 per litre.
The Department of Energy (DOE) explains the petrol price in South Africa is directly linked to the price of Brent crude oil, quoted in US dollars.
South Africa, therefore, uses the exchange rate to determine how much it has to pay for petrol.
Experts explain the basic fuel price (BFP) is a combination of many highly variable factors.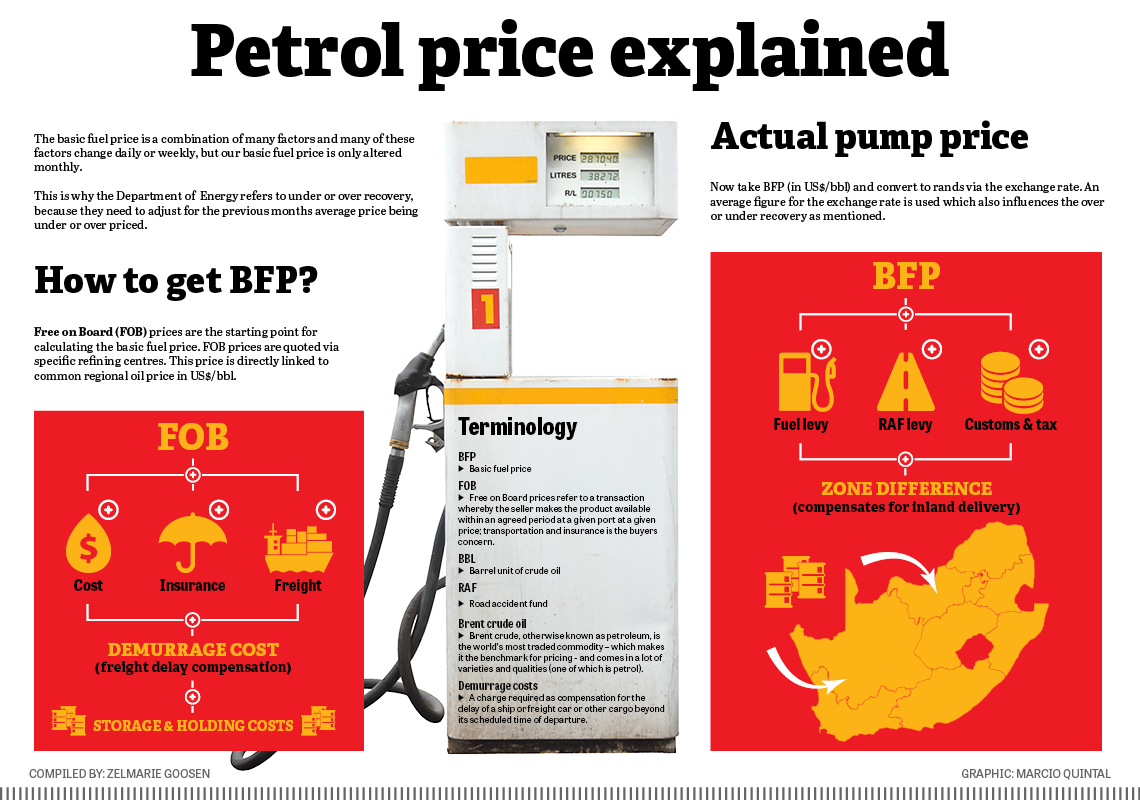 There are free on board (FOB) prices quoted via specific refining centres (such as the Arabian Gulf, Singapore and the Gulf of Mexico) – and this price is directly linked to prevailing regional oil prices in US dollars per barrel of oil.
International factors that influence the price of the BFP include insurance, the cost to transporting refined petroleum products to South Africa, use of the country's harbour facilities and storage facilities.
Domestic factors affecting the pertrol price range from transport costs, fuel tax and a Road Accident Fund levy, to the so-called zone differential (to compensate for delivery to inland centres) and a tracer dye levy.
Tracer dye is added to different barrels of imported oil to make sure different batches (bought at different prices) are not mixed, the DOE says on its website.
The main variable in the fuel price is the cost of Brent crude oil that South Africa buys and ships to the country.
The latest price drop is an issue of supply and demand of Brent crude oil, says Jannie Rossouw, head of the School of Economic and Business Sciences at Wits University.
"Supply increased while demand stayed the same, so the price per barrel dropped."
Domestic factors that influence the price will stay the same for the time being but according to Rossouw, there might be an increase in the petrol price due to the government increasing the tax on fuel.
"Use the opportunity of lower fuel prices to save," Rossouw adds. "It might disappear."