This will be achieved by adjusting income tax brackets and rebates, in order to compensate for the effects of inflation, which pushes some individuals into higher tax brackets and reduces their purchasing power.
5 TAX TABLES Budget PocketGuide 2014
Those earning below R250 000 a year (who account for about 36% of all taxable income and contribute just under 17% of personal income tax) will receive 39% of the total amount of tax relief that arises from the increase in the rebates and income tax brackets.
The 154 000 individuals with a taxable income above R1m a year, the top 2.4% of taxpayers, will account for 30.7% of personal income tax.
Medical tax credits
Monthly medical scheme contribution tax credits will be increased from R242 to R257 a month for the first two beneficiaries, and from R162 to R172 a month for each additional beneficiary, with effect from March 1 2014.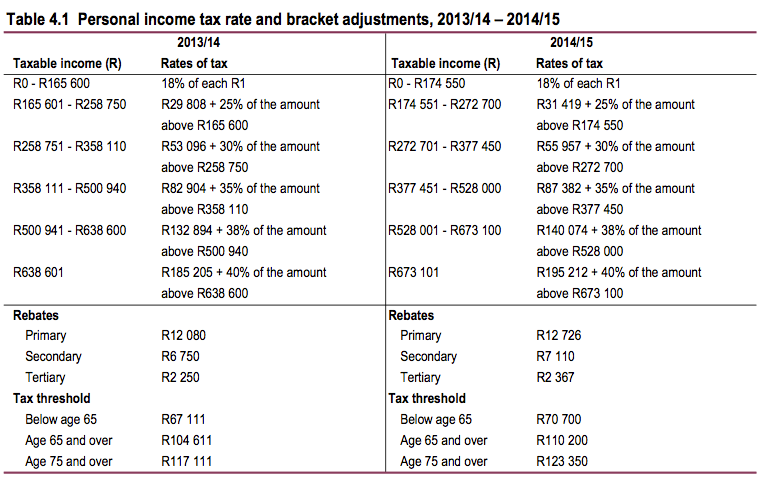 Source: National Treasury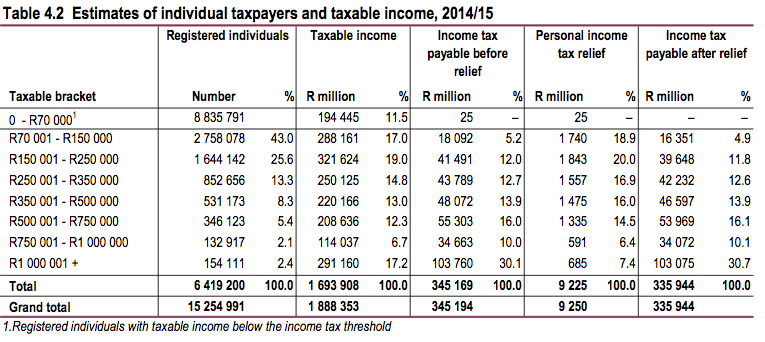 Source: National Treasury