It led skipper Graeme Smith to quip that his bowling kingpin moves between "very angry and extremely angry".
"He lies," joked Steyn yesterday ahead of the deciding third Test between South Africa and Australia at Newlands starting tomorrow.
"It's only extremely angry."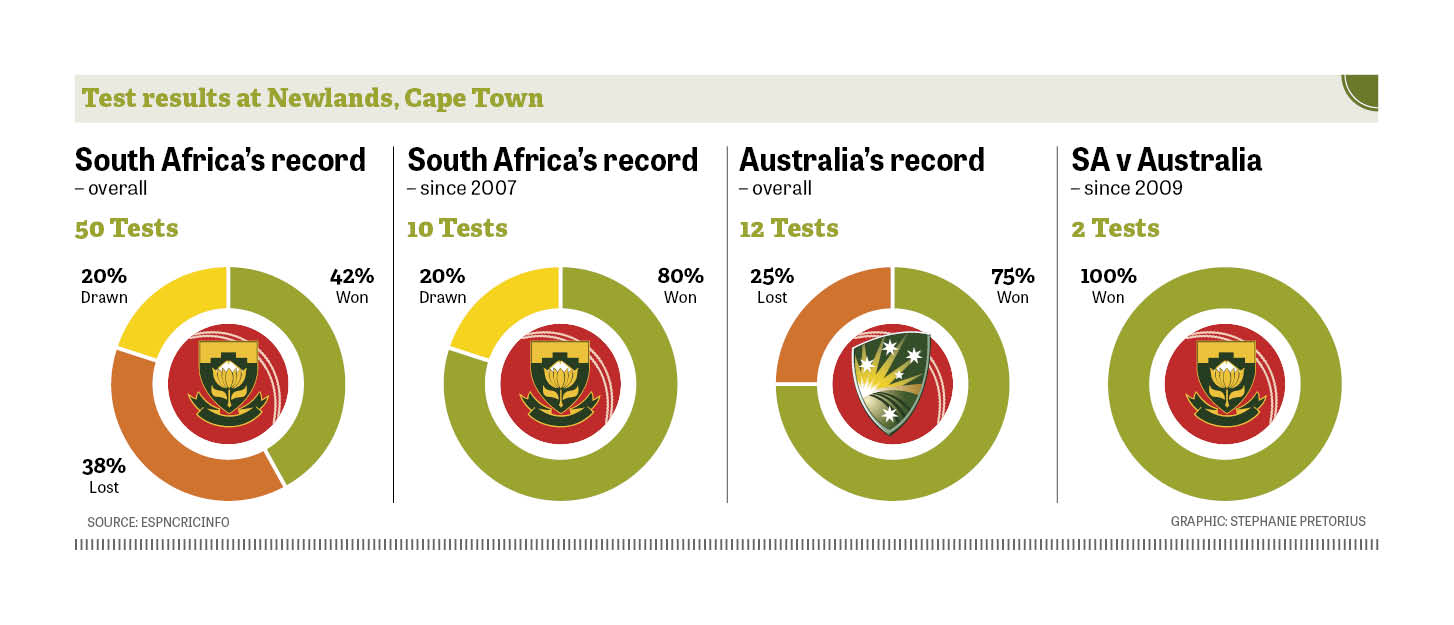 The world's leading fast bowler though understands that such unbridled aggression needs to be harnessed effectively. And even though he relishes roughing up the tourists, Steyn's very much aware that it needs to be backed up by wickets.
"I'm not really angry, I call it focused aggression," he said.
"I've got to be in that state of mind to produce spells like the one in Port Elizabeth. I've got to get myself in a fight in a way. It's not about physical or mental abuse, it's more my own physical and mental state being attuned to winning the on-field battle."
Mesmerising spells of pace has been a bit of a feature in this series to date and while finer nuances were the order of the day on a less- responsive track at St George's Park, Steyn hopes the trend will continue.
"Mitchell Johnson tore us up in Centurion. He showed how devastating a purple patch could be. It was something you wanted to copy after seeing that but the PE wicket wasn't ideal," he said.
"We had to rely on other skills. Morne Morkel bowled extremely well on a flat deck. He almost took heads off and that was a different type of Morne we saw. I want to lead the attack and bowl at 150km/h but you sometimes just can't do it because your body doesn't allow it. Then it's important to go back to your natural rhythms but the thrill of guys bowling quickly is great."
Perhaps then Steyn should focus on finesse.
"With more overs under the belt, I seem to bowl better. Hopefully by tomorrow I'll be at my best."