But ultimately, the massive imprint Mitchell Johnson left on South Africa – physically and mentally – means that the hosts won't get all that far unless they at least cope better with him.
It's a testament to his influence.
Proteas skipper Graeme Smith, however, reiterated that the key was not to overthink, especially when it's him and embattled opening partner Alviro Petersen saddled with blunting him.
"The preparation is no different. I've faced him a lot in the past and there have been times where he had the better of me and I of him," said Smith.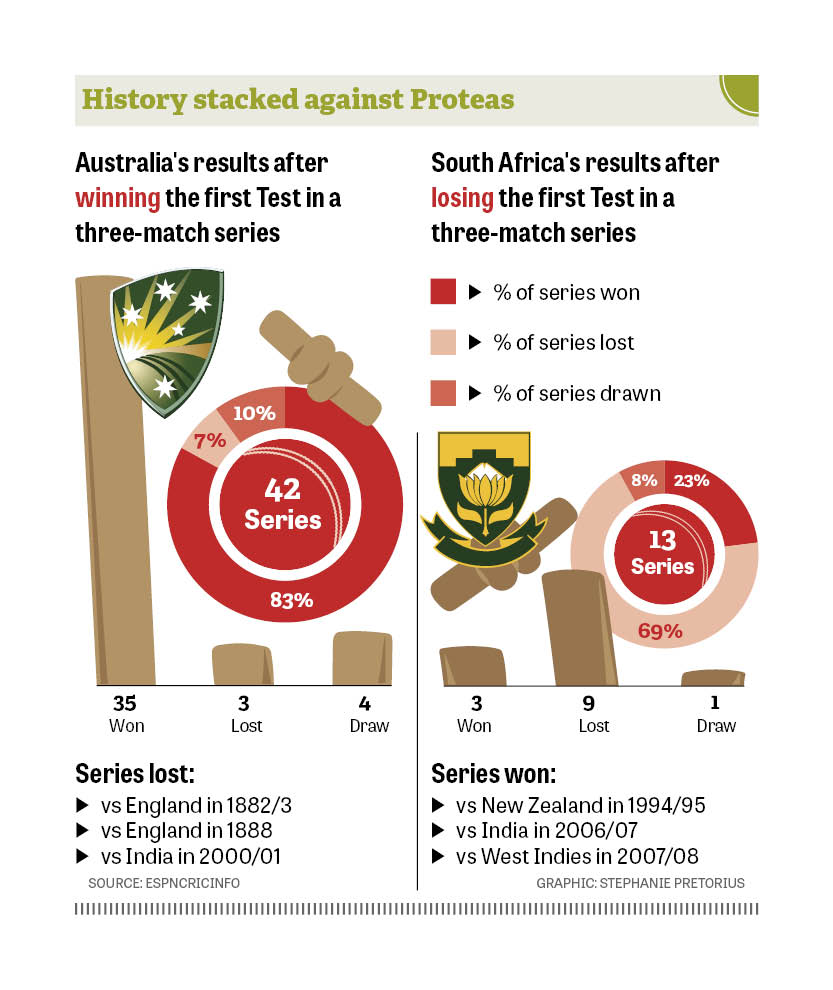 "In any game, if your top three can get good partnerships going, it transfers pressure back on to the bowling unit. We've had a general group discussion on areas we want to improve on but we haven't watched any more videos or footage than we've already done. I do believe our mindsets and game plans are good. Mentally we're well-prepared."
It's the type of discourse one would think the Aussies would love to capitalise on but Smith's counterpart Michael Clarke was surprisingly measured.
The respect for South Africa's gradual climb towards the top ranking and their ability to recover from slow series starts seems eminently genuine.
"It doesn't matter how many wickets a bowler gets, I would've studied all the South African bowlers before this series and done the relevant work. I'm sure they're no different and they work extremely hard on all of our quicks. I wouldn't look too much into that."
It's unlikely that Australia will make widespread changes though Clarke admitted to the possibility of playing an all-pace attack should a grassy surface remain so.
SA meanwhile are still grappling with their No 7 position as to whether to pick an extra batsman in Dean Elgar or a bowling all-rounder in Wayne Parnell.
That said, Vernon Philander wasn't seen at training yesterday, prompting rumours that both might end up playing.
Nonetheless, Clarke knows his pick.
"I've seen enough of Dean Elgar. He's a very good player and has all the shots. That's why they'll go for him."
Elgar did make 263 against Australia 'A' in the off-season last year, but his Test debut in Perth in 2012 was inauspicious and illuminated by troubles against – you guessed it – Johnson.