I am proud to say that I have had the same nanny for almost 2 years, and things are still going well. I delayed employing a nanny while I was still on maternity leave. The reason for this was that my level of anxiety and paranoia were on level 99. My daughter kept choking after feeds, and I did not trust anyone else to have the ability to handle that.
Trust. That was the main issue, and I have identified that that is the common thread that exists amongst parents. We don't always trust other people, let alone a stranger, with our most precious gifts. Unfortunately, at some point, we have to. I was a month away from going back to work and it became a imperative that I hire someone. This person would hold down the fort in my absence.
I want to share some important pointers when hiring and keeping a nanny for your child/children.
1 Trust your instinct
Parents, especially mothers, were given a very powerful weapon. Its call an instinct. That feeling you get that something isn't right? That's the internal voice that will always guide you. And that is the voice that we always have to listen to. I had a good feeling about my nanny, Mercy, after I met with her for the first time. I decided to trust that gut feeling. There were a lot of insecurities that still lurked after I met with her. They were about me rather than her. It was still difficult to trust a stranger with my only child. But she still felt like the right person and I needed to trust that.
That gut feeling is also the same one that will let us know if anything goes wrong after the nanny has started. So learn to listen.
2 Do a thorough interview
Remember the questions you were asked in your last interview?
What are your weaknesses and strengths?
What was the reason for leaving your last job?
Why do you like working with children?
What did you not enjoy about your job?
How do you deal with pressure?
Why do you think you are the right person for this job?
As much as it is in your home, being a nanny is still a job and should be treated like one. A formal interview is an effective way to get information a from a potential candidate.
What are you trying to deduce from the interviews?
Is she honest about her past employment and the timelines?
Is her reason for leaving valid?
Does she badmouth her past employers?
Whether that information is true or false is another subject altogether. Luckily for me, I am in recruitment so my bullshit detector is always working. A piece of advice, if they sound too perfect, then its no doubt a lie. Candidates have a way of over-selling themselves. No human being is perfect, and we all have weaknesses. If your nanny can't identify their own flaws, then you might have an issue.
3 Conduct reference checks
Always request a list of past employers from your potential candidates. If she can't provide any, and she has worked before, then you would rather step away. Take some time to call and have frank conversations with them about her past performance.
How long did she work for you?
What was her reason for leaving?
How old were your kids?
How was her performance in her role?
What were her shortfalls?
Which areas could she improve on?
You want to make sure that you corroborate what she told you during the interview. Then make sure you ask the last, very crucial question.
Would you recommend her to another family?
Past employers are either honest enough to say ''yes'', or skeptically say ''I would rather not respond''. At this point they feel like they would be accountable should she not do well working for you. So if they are skeptical, then they were not completely happy with their performance.
4 Don't ignore red flags once she has started
By saying don't ignore red flags, I am not saying always be on the lookout for them. But I have noticed that a lot of parents ignore these. One lady I know always saw that her baby's diapers and toiletry would finish too quickly. She would ask her nanny but get shady responses. She ignored the red flags until she found a black bag in the outside bin of her house. It contained diapers and small containers with her baby's toiletry. Her nanny was stealing from her to sell these things in the community where she lived.
I made sure I had the conversation with my nanny, that she needs to let me know if she has a shortfall. These women live on a fraction of what we earn, and they also have families to look after. But stealing from me for whatever reason is definitely crossing a line.
Another big red flag is to not ignore an unhappy baby in the presence of your nanny. Your child will always tell you if she/he doesn't like their nanny. One mom asked me why her daughter cries every time she sees her nanny? My honest response was that she doesn't like the nanny and you can't force her to. The nanny might or might not be mistreating your child, but they are obviously not getting along. Since then, the lady has found another nanny, and the change has been incredible.
Don't ignore bruises on your child or them eating like they were not fed for the entire day. Be aware if they are always choosing to be with you rather than their nanny. Her constant late coming and lying about even the tiniest thing is a red flag. You would be surprised but there are some terrible people out there who claim to be competent nannies but are actually the opposite.
Hiring a nanny can be a dauting taks, but once you find that perfect person, you will have found a family member to last a lifetime.
---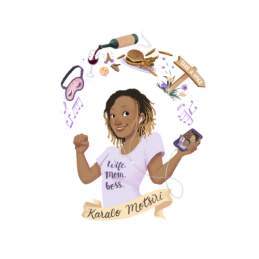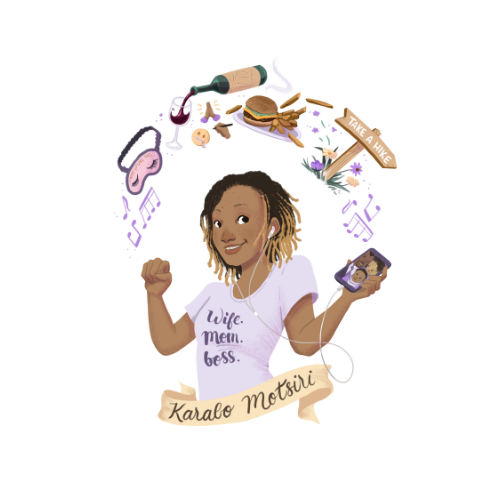 Karabo Motsiri is a first-time mom, over-sharer, lover of life, chronic napper and married to her best friend. She loves a good party because the dance floor is her happy place. She enjoys good food, good conversations, laughs a little too hard, and cries during every episode of Grey's Anatomy. She started her blogging journey because she wanted to share all the ups and downs of being a young modern mama in South Africa. Her blog Black Mom Chronicles has been featured on Ayana Magazine & SA Mom Blog. She has enjoyed airtime on Power FM and frequently writes for the parenting section of Saturday Citizen She also works with MamaMagic on their Product Awards, Milestones Magazine, Heart to Heart blog, and the Baby Expo, which is South Africa's biggest parenting expo. 
If you found this article useful or interesting, why not subscribe to Parenty's weekly newsletter for a wrap up of that week's best content.