South Africa's black economic empowerment (BEE) model needs to be overhauled with proper measuring tools introduced to keep track of outcomes, the Democratic Alliance said on Saturday.
The party says the governing African National Congress's "top-down" BEE approach enriched only a small group linked to the ANC, and has been "captured by the elite" in the party, according to the DA's 2019 elections manifesto launched at the Rand Stadium in Johannesburg.
"For far too long government's approach to BEE has been top-down; that is to say government has focused energy on telling business what the end results of meaningful economic redress should look like, using a punitive and confusing points system to achieve these outcomes.
"The problem with this is that there are still many overwhelming challenges to economic redress that is truly broad-based. The DA believes it is not sustainable or effective to set these objectives for business when a bottom-up approach to economic redress has been so completely neglected," the manifesto states.
The DA supports a much simplified system that measures "real empowerment", where the current BEE scorecard will include time frames to help businesses plan for the medium- and long-term.
To turnaround the stagnant economy the private sector needs policy certainty. The DA says the ANC government has "flip-flopped" on important policy issues, with a hostile stance towards the private sector. Policy certainty for the business sector will be achieved through guaranteeing private property rights and the rejection of expropriation of land without compensation.
"We believe in land reform that grows jobs, expands ownership and the economy, and enables economic justice. This does not require expropriation or state ownership, but a government capable of using existing provisions in our Constitution," the manifesto document states.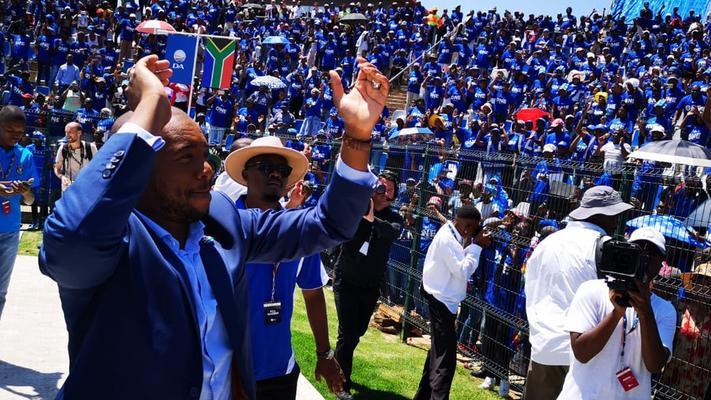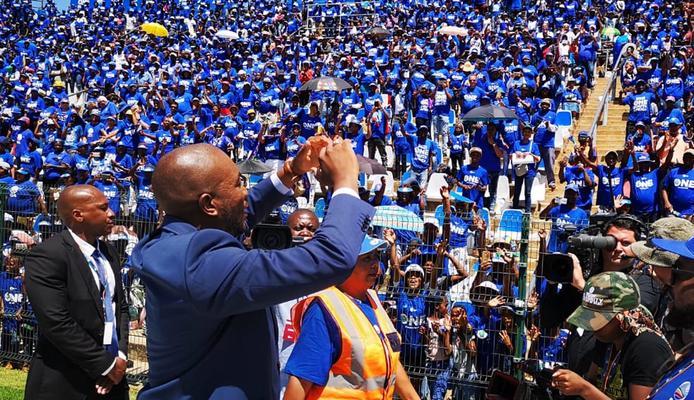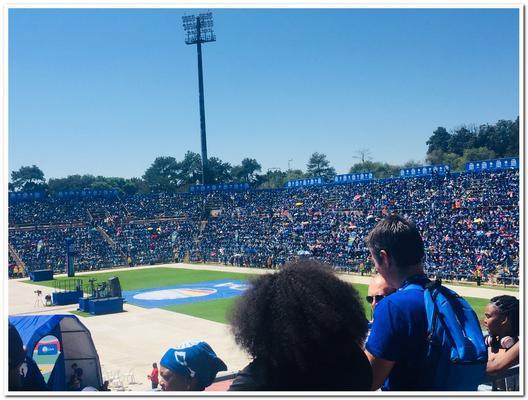 WATCH: South Africans, on 8 May, use your vote to build a better tomorrow for our country!

"Join us on 8 May when we march towards a better future. Let us build One South Africa for All!" – @MmusiMaimane#DAmanifesto pic.twitter.com/Og9Dgwoqnb

— Democratic Alliance (@Our_DA) February 23, 2019
– African News Agency (ANA)
Earlier
Democratic Alliance supporters and VIPs have started streaming into the Rand Stadium in Johannesburg ahead of the party's 2019 elections manifesto launch on Saturday.
Earlier, the DA said its "Manifesto for Change" was a culmination of consulting South Africans and its party structures at all levels.
"We are the only party to grow in every democratic election cycle, and we are confident that we will continue in this direction. Our Manifesto for Change is not just words on paper, it is a practical programme of action which outlines the change we will bring after the 2019 general elections and the change we have brought over the past 13 years in government," DA Gauteng leader John Moodey said on Friday.
The manifesto would outline the DA's plans on the economy, jobs, the public service, education, healthcare, issues facing women, land, economic and structural redress, the arts, science and technology, and state-owned enterprises.
The 30,000 capacity stadium would be "painted in blue". "Our members and supporters in Gauteng will fill the stadium, and we look forward to also welcoming our activists from Limpopo, Free State, Mpumalanga, and the North West, where we have been mobilising. We are certain that we fill the stadium, so much so that we have made provision for an overflow area," Moodey said.
Operation #FillUpRandStadium in full swing!

Remember, you can tune in from 12h00 on SABC 2, Facebook, periscope, YouTube and https://t.co/2TL6hXsLX4

The biggest and best #DAmanifesto yet ???????? pic.twitter.com/1wjns4XdWI

— Democratic Alliance (@Our_DA) February 23, 2019
DA leader Mmusi Maimane would be the main speaker and present the manifesto. Musicians, such as TDK Macasette, Ricky Rick, Moonchild, Kurt Darren, and Soweto's Finest, would entertain the crowds.
Dumelang Bagaetsho. Soon I will be presenting our #DAmanifesto for CHANGE, our commitment to building #OneSAforAll.

Where there's a job in every home, our communities and streets are safe, our borders are secure, basic services are delivered to all, and corruption is eliminated. pic.twitter.com/fNOjydUmxS

— Mmusi Maimane (@MmusiMaimane) February 23, 2019
– African News Agency (ANA)
Earlier
The DA is the ruling party in the Western Cape and governs a number of major metros. It is launching its election manifesto at the Rand Stadium in Johannesburg where party leader Mmusi Maimane will give the keynote address at midday, to explain what the DA's "Manifesto for Change" will mean for the country.
They say they compiled the document by consulting voters and its party structures.
You can follow the launch and the build-up to the day's main events in the live stream below, courtesy of the SABC.
For more news your way, download The Citizen's app for iOS and Android.