Protests turned violent in Modimolle, Limpopo, as several residents were shot and injured as police opened fire with rubber bullets.
Residents in the area are unhappy with local government response to the water shortage crisis that has engulfed the area, and much of South Africa.
Police and protestors fought for hours after residents took to the streets, demanding clean water.
Shops were forced to close as angry residents threw rubble, burnt tyres and barred locals working at the shops from working. They blockaded the R101 road between Mokgoopong and Modimolle.
Residents from Phakgameng, Mandela and other settlements accuse the local Modimolle local municipality of discriminating against the poor. They said there was clean water in the Modimolle suburb while they were receiving filthy water from mobile tankers.
Residents claim that since October they have battled to get access to clean water and had to walk long distances to get water from the municipality taps at the council premises.
Protest leaders alleged that at least three people, including a minor child, were shot and injured when police moved to quell the protests.
However, residents stood firm and said they were ready to fight as they feared contracting waterborne diseases from the tanker water.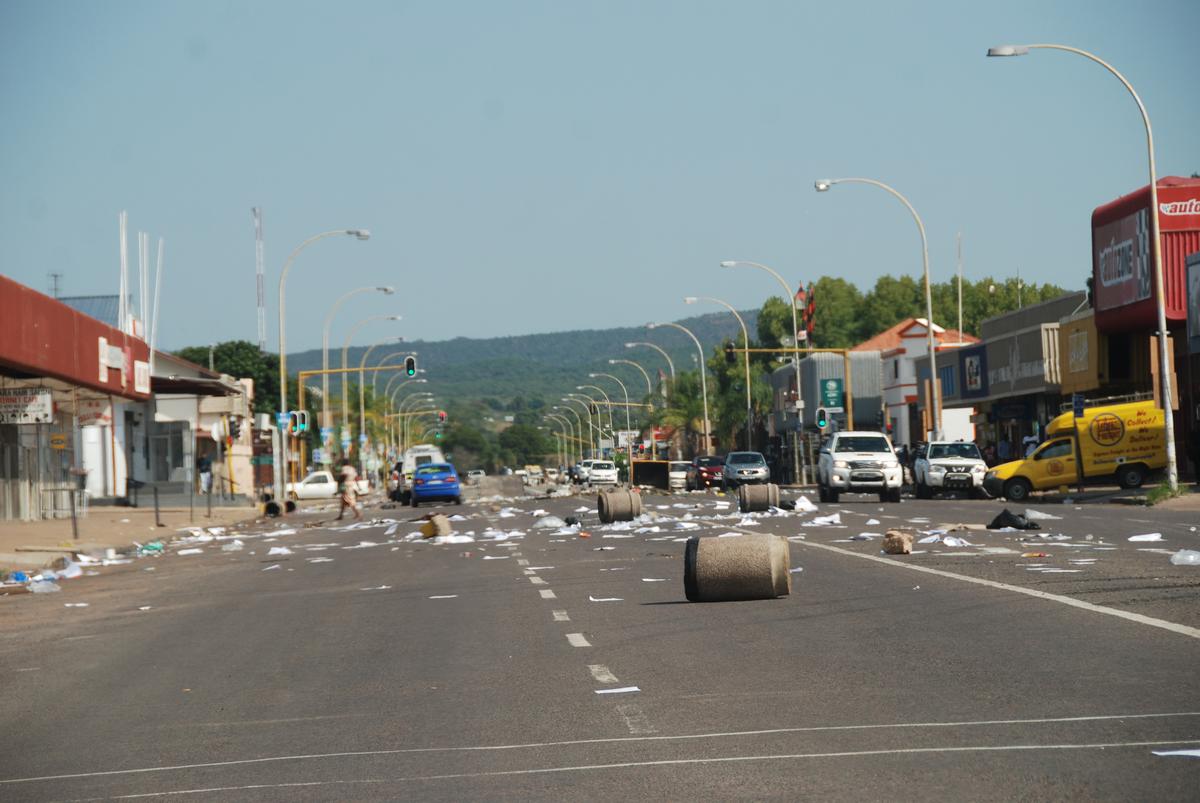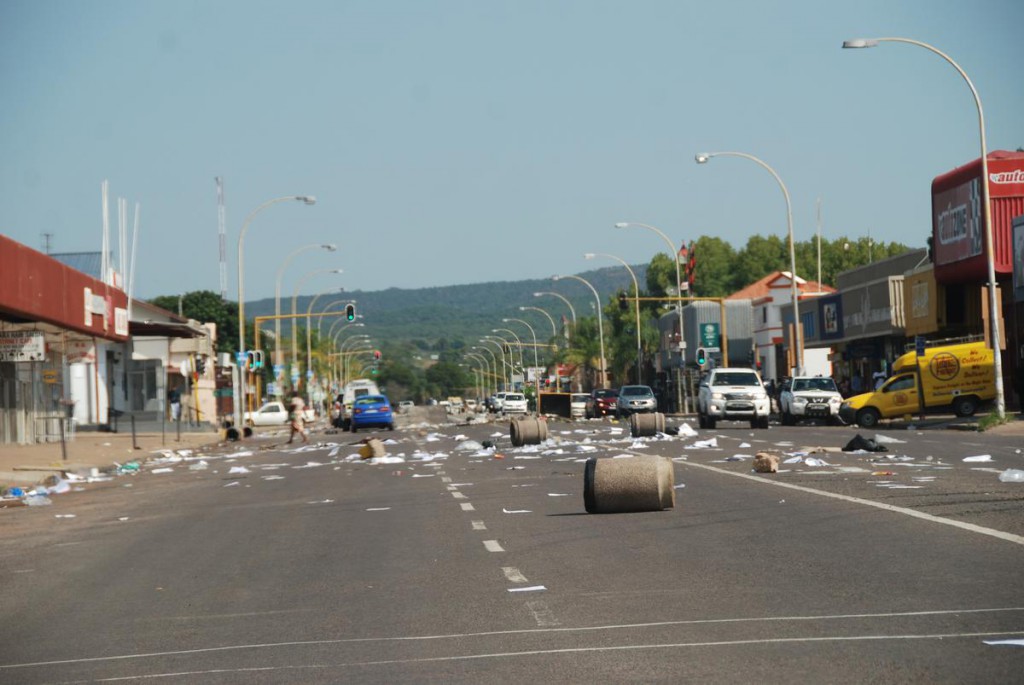 Solomon Galane was struck by a rubber bullet in the head.
He said: "I was trying to assist a lady who was shot and injured, as I was trying to hold her, police started to shoot at me on the head.
"They just shot without saying anything … my heard is painful, I am in so much pain," he said.
Residents said they were tired of drinking filthy water delivered to the settlements by trucks as the area ran short of water.
Protesters said the council had ignored them over the past four months, serving up filthy and salty water delivered by the tanker trucks.
"Now we are here to demand answers, otherwise the management of the council should step down if they are failing," said community leader Alfred Maremane.
Police had earlier urged motorists to avoid the route as it was not safe to use.
Police spokesperson Ronel Otto said protesters were pelting motorists and police with stones.
The municipality was not immediately available for comment.