Members of the Front Nasionaal have set alight an EFF t-shirt and placard depicting Julius Malema's face on Friday.
The group is calling for the establishment of their own enclave in Pretoria.
A memorandum was delivered to the office of Tshwane Mayor and Premier David Makhura this week.
Today the group of about 50 are marching to the Union Buildings to deliver a memorandum to the President's office.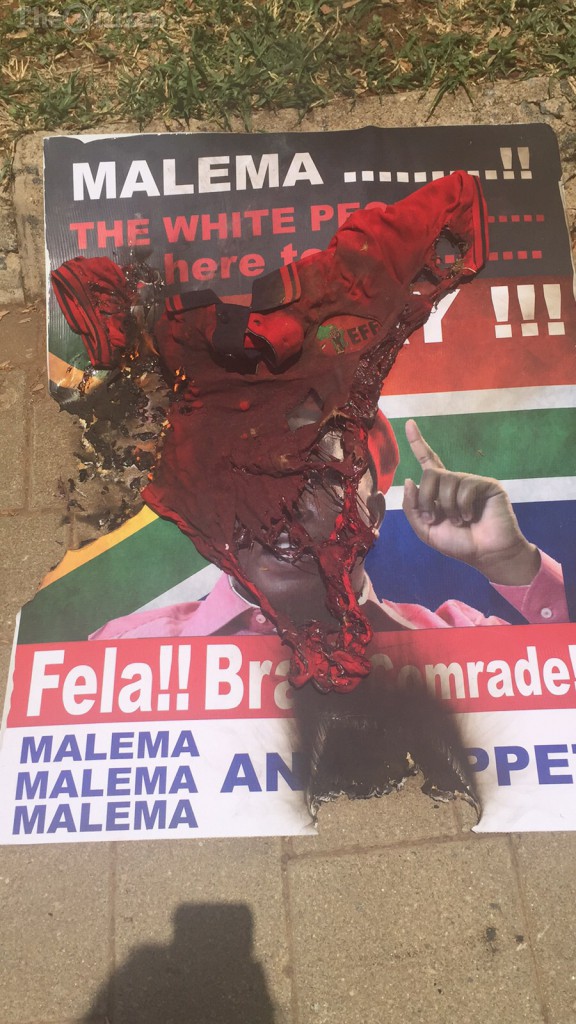 Messages here include a stern warning to Malema that "the country might be afraid of you but we are not".
Leaders have told the crowd here they are ready to go to war if their demands are not met.
Die Stem was sung just before they started their march.