IEC national chairman Pansy Tlakula said social media plays a big role in informing the young voters of the country. "We are currently engaging with nearly 500 people a day via social media channels in the lead up to this weekend around how to register, why to register and where to register," Tlakula said yesterday in Pretoria.
Only a little more than 8% of 18 to 19-year-olds are registered to vote and less than 50% of 20 to 29-year-olds. "Awareness of the registration weekend has been supported by an extensive campaign," Tlakula said. The commission has conducted over 1 000 community education sessions across the country to inform people on voting procedures.
The province with the highest population is also the province with the least registered voters: only 69% of voters in Gauteng are registered, compared to the countrywide average of almost 74%. The IEC believes it may be because the province has a high percentage under 30, as well as urbanisation. Many people move from rural areas to Gauteng, but don't re-register in Gauteng.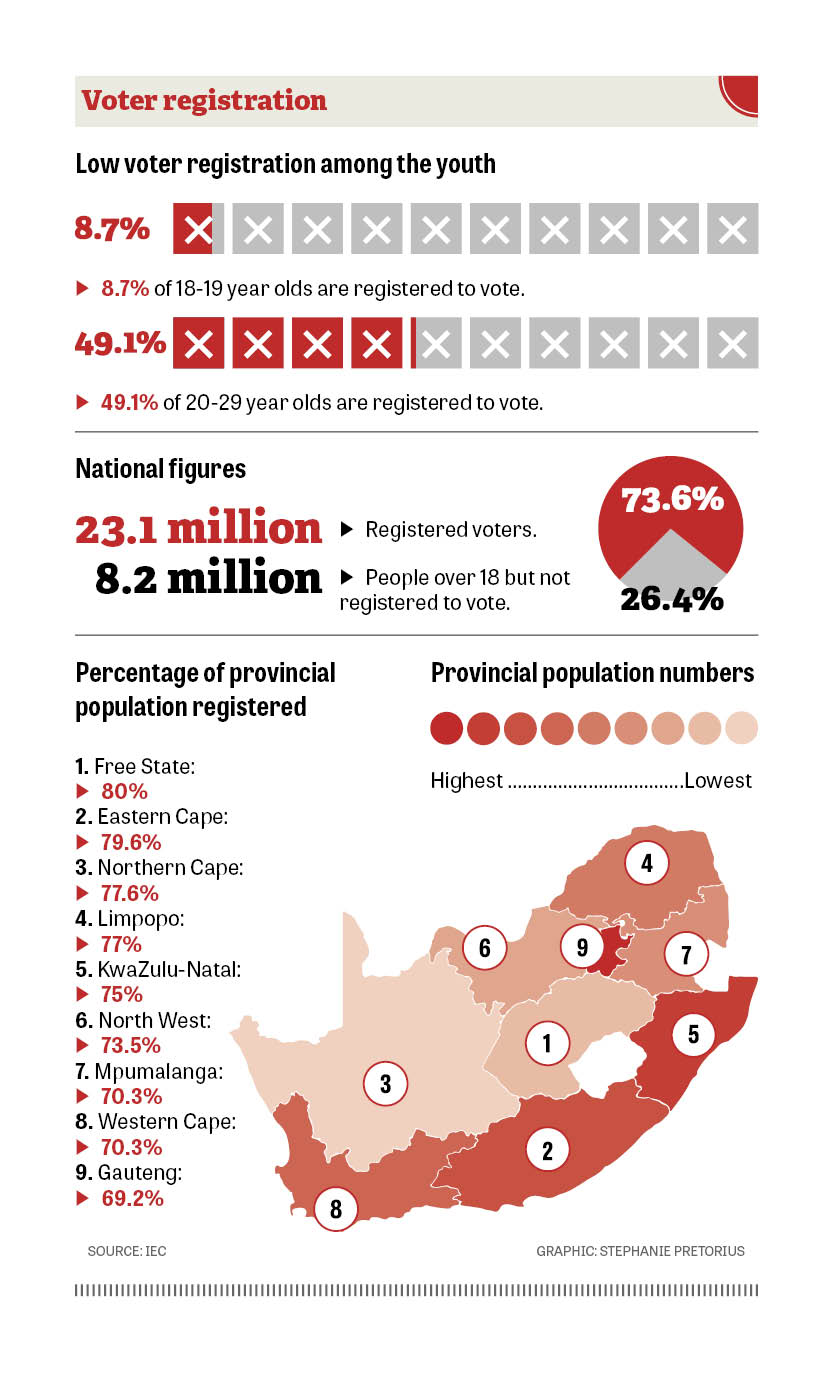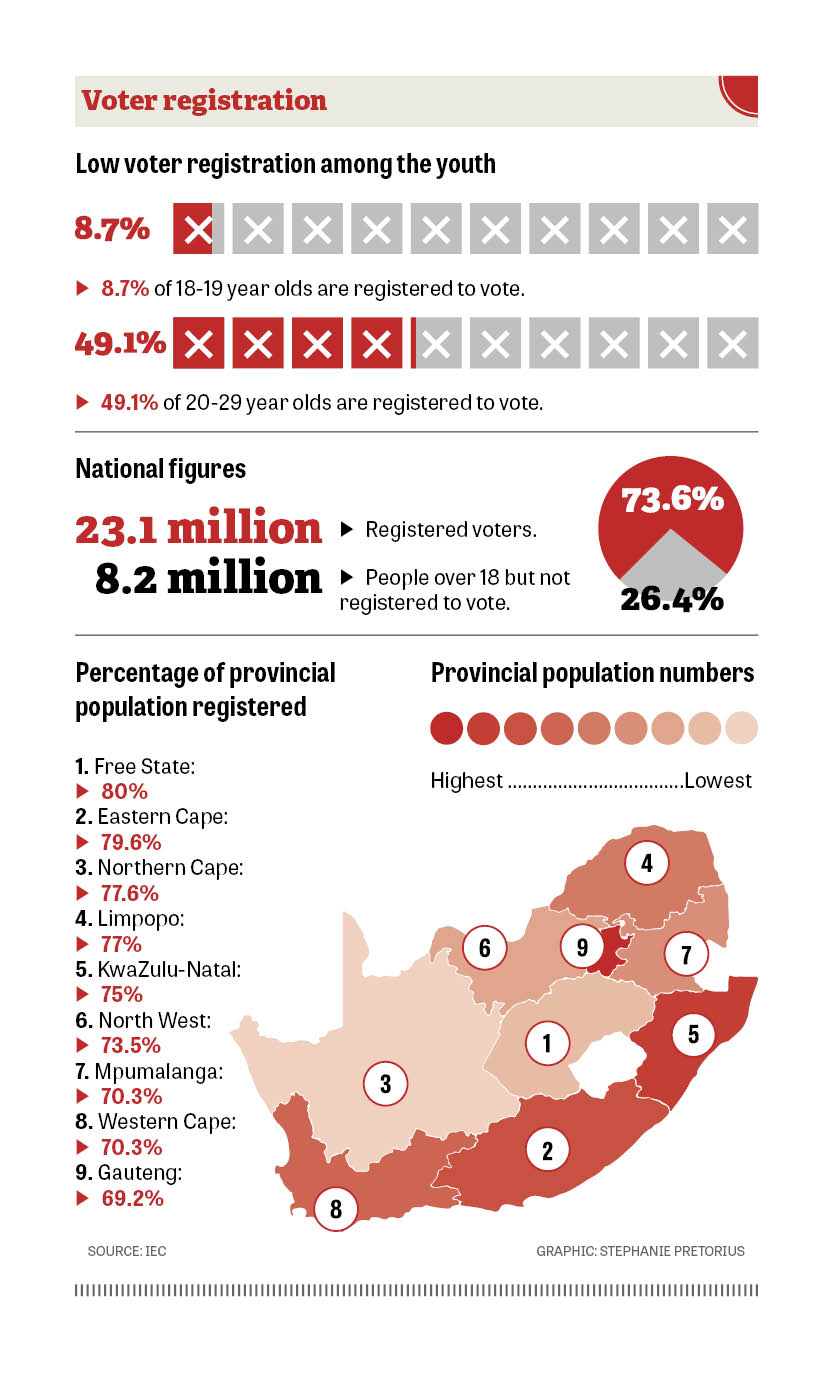 The IEC aims to add two million voters to the roll for next year's elections. "We want 80% of people of voting age in the country to be registered," Tlakula said.
To register you will need a green bar-coded ID book, a temporary ID certificate or a new smart card ID. The Department of Home Affairs will be open from 8am to 5pm on Saturday and Sunday for collection of these documents.
You can also register at your nearest Municipal Electoral Office via appointment.