According to National Treasury's Medium Term Budget Policy Statement (MTBPS), expected gross tax revenue for the 2013/14 year has been revised downwards by R3 billion to R895 billion. Finance Minister Pravin Gordhan presented the MTBPS in Parliament yesterday.
National Treasury says high wage settlements have supported personal income tax collection. Personal income tax accounted for 34% of total tax revenue during 2012/2013 and is generally the largest source of income for the fiscus. Corporate income tax followed a similar trend, "but there is a degree of uncertainty about the second half of the fiscal year".
Strikes in several parts of the productive economy, such as the manufacturing and mining sectors, could curtail company profits during this period.
The vulnerability of the South African consumer is, however, reflected in the collection of value-added tax (VAT). "Lower domestic VAT and excise duties point to reduced consumer demand and weaker income tax collection over the medium term," the MTBPS reads.
National Treasury believes factors that supported the resilience of other taxes could also face headwinds.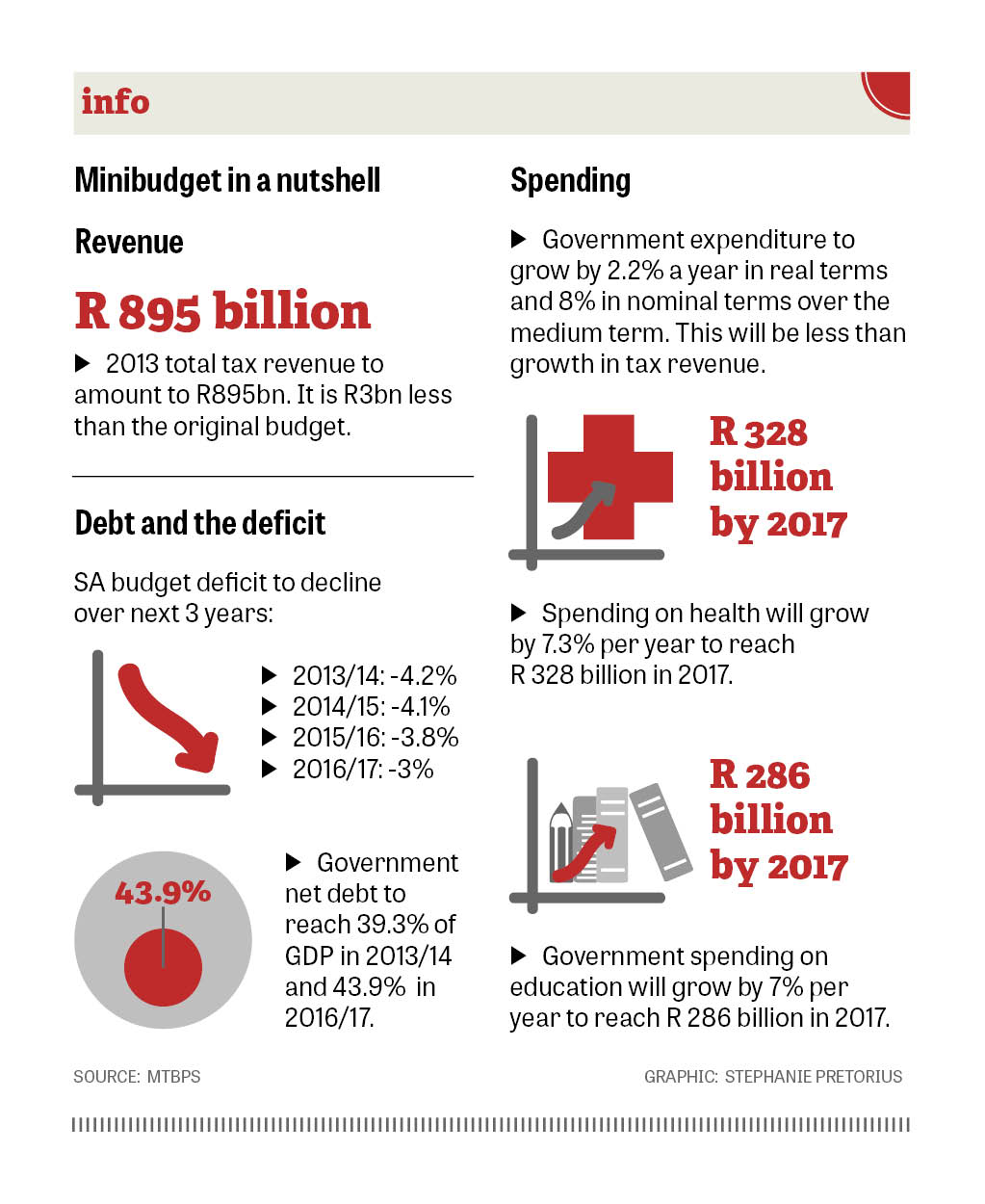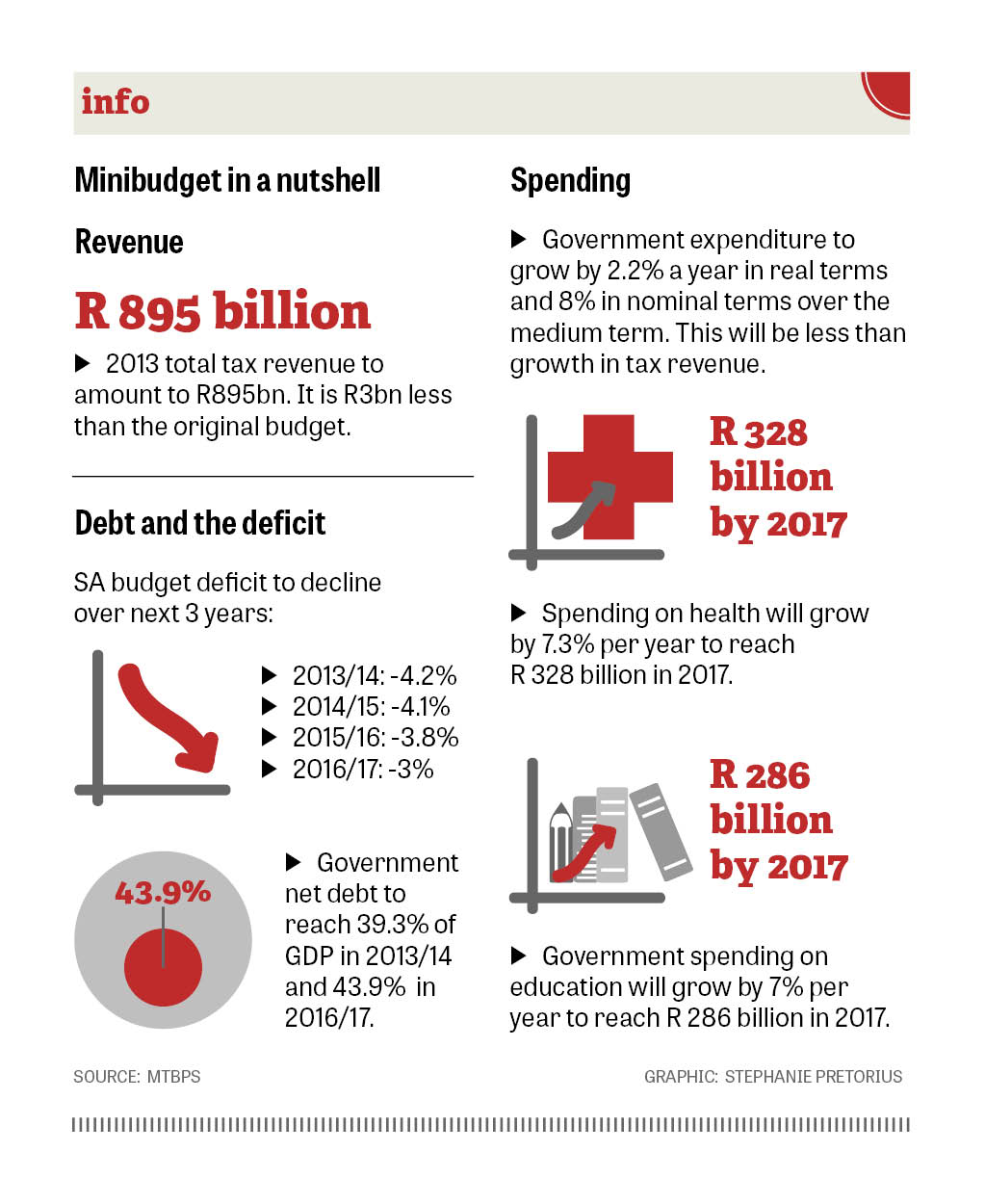 "This year's sharp depreciation of the rand is unlikely to result in a sustained surge in company profits, as cost pressures increase and trade contracts are adjusted. Robust customs duties in the current year imply greater payments to South Africa's partners in the Southern African Customs Union (SACU) in the years ahead."
The MTBPS made no mention of revenues collected from environmental taxes such as the carbon tax on certain classes of new vehicles or the proposed carbon tax that will be levied on carbon emissions from as early as January 1, 2015.
While Treasury has maintained that the proposed tax is meant to change behaviour and not a means to collect additional revenue, others argue that environmental tax is meant to help finance the budget deficit in the future.
The minister established a tax review committee, chaired by Judge Dennis Davis, earlier this year to investigate the role of the tax system. Its first recommendations are expected by the end of the year.
National Treasury says expenditure over the coming three-year period will be aligned with its strategic objectives, notably those set out in the National Development Plan (NDP).
"Reflecting South Africa's high levels of inequality and underdevelopment, spending on health, education and social assistance will claim the largest share of government spending over the medium term."