Police approached a minibus taxi at a Pretoria taxi rank following a commotion, Lt-Col Lungelo Dlamini said. The vehicle sped off.
"Police officers summoned back-up vehicles, including a chopper."
When the helicopter tried to bring the van to a halt, it crashed into three police vehicles.
The occupants of the taxi shot at police, who returned fire. When the minibus came to a stop at the offramp two men got out and tried to run away.
"The driver of the vehicle was shot in the leg and the [passenger] managed to run away."
The passenger was believed to have been the one shooting at police.
Police had his particulars and were searching for him.
Twitter was alive with news of the shooting, with many people tweeting comments and photos from the scene.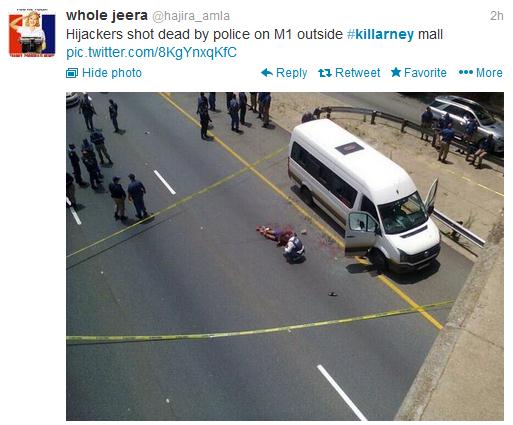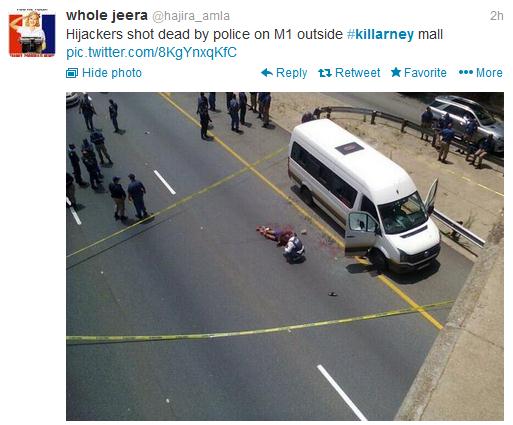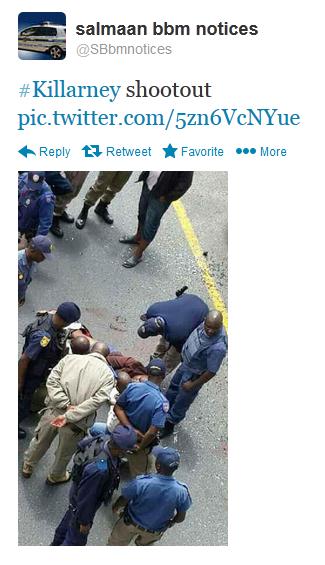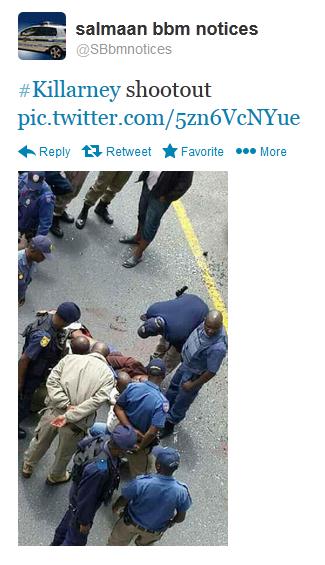 The driver would be charged with malicious damage to property and attempted murder. He was taken to hospital under police guard.
It was suspected that the men fled as they may have been involved in several incidents of taxi violence.
The M1 South was closed as dozens of traffic officials, police officers and medics worked on the scene. The police landed their helicopter on the highway. Shortly before 2pm it was still there.
Traffic was being redirected.
Were you there? Send us your eyewitness accounts and photos.