At 34% of the overall tax collected in 2012, Personal Income Tax (PIT) is the largest contributor to the fiscus. Of the 13.4 million people employed in South Africa in March 2012, only 43.7% paid personal income tax. The rest of the workforce fell below the R60 000 a year threshold.
The average tax rate for individuals stands at just over 20%, the 2013 Tax Statistics, a joint publication between National Treasury and the South African Revenue Service (SARS), said yesterday.
However, according to these statistics for the 2012 assessment year, 6.6% of taxpayers earned a taxable income of R500 000 or more and paid almost half of all personal income tax.
Dr Randall Carolissen, group executive for revenue analysis at SARS, said the number of individual taxpayers with taxable income in excess of R60 000 is estimated to be 6.4 million for the 2014 tax year.
Ismail Momoniat, deputy director-general for tax and financial sector policy at National Treasury, said taxpayers who contribute to the personal income tax pot are not the only people who contribute to state coffers. Everyone pays value-added tax (VAT) and contributes to the fuel levy. This also included middle-class working individuals.
The fuel levy made up 5% of the R813 billion collected by the Receiver in 2012 and VAT 26.4%. Industry commentators and economists have warned that a small minority carries South Africa's tax burden and that the situation is not sustainable.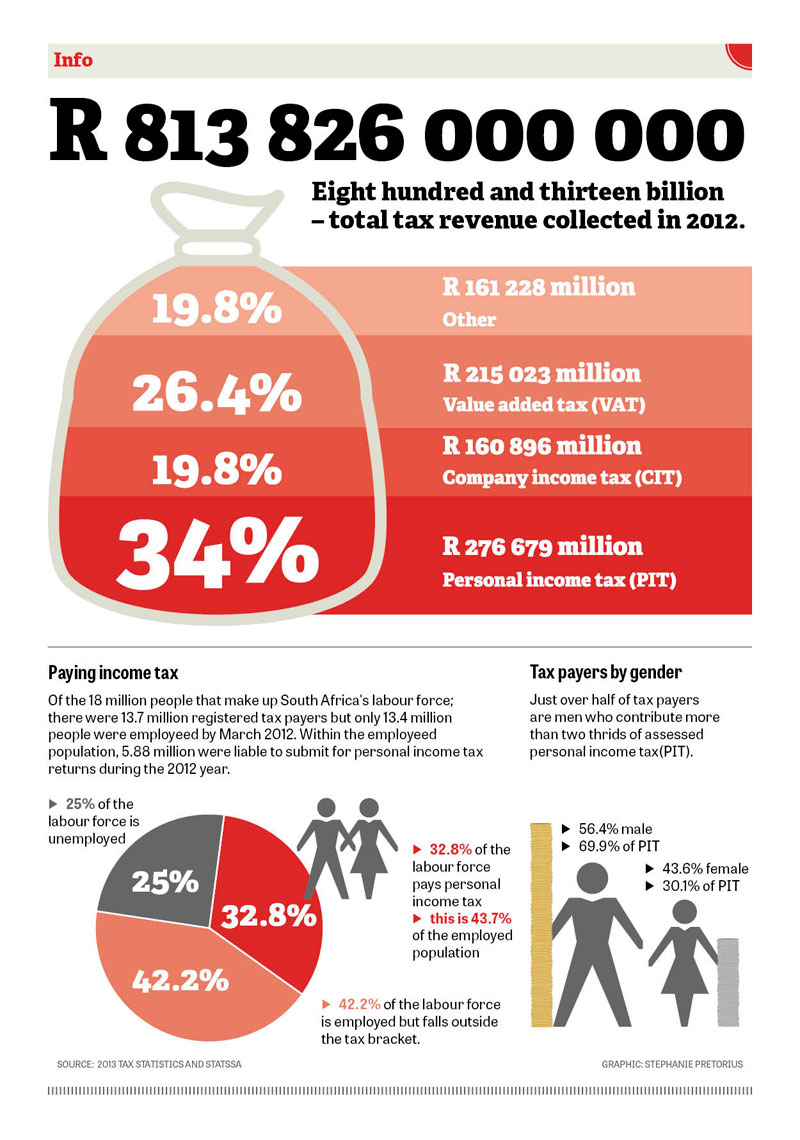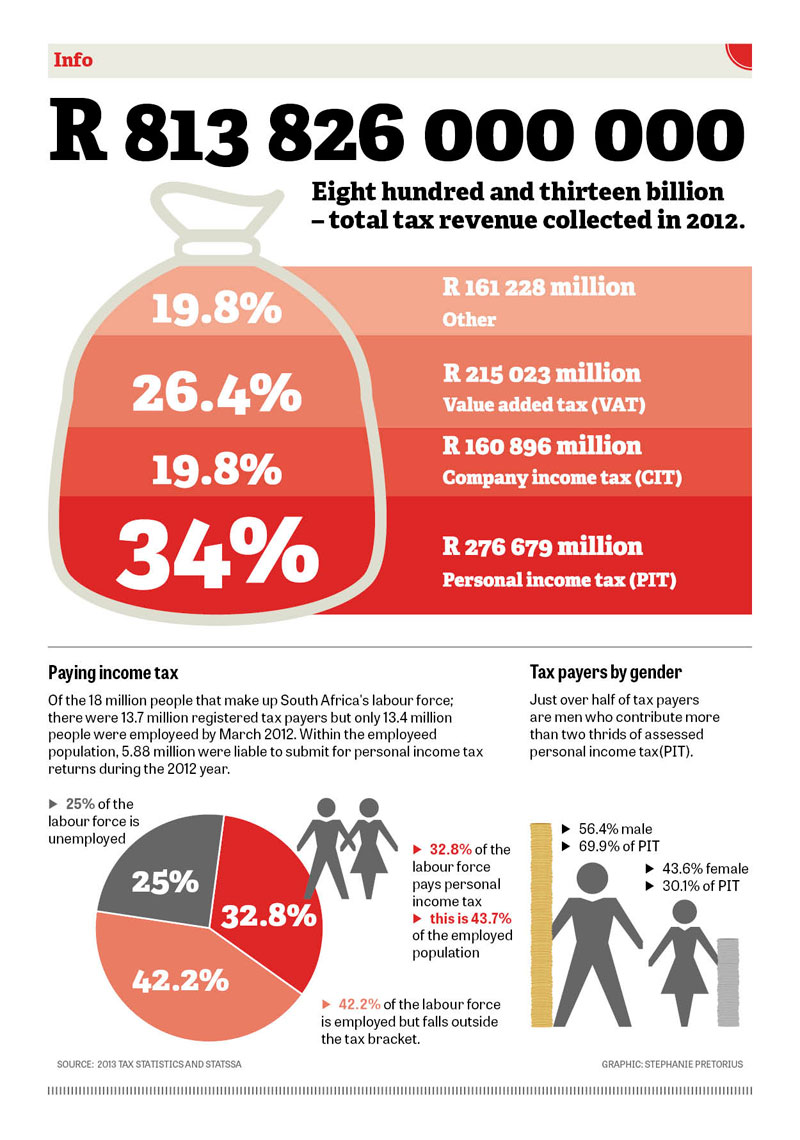 An examination of the overall tax base and the tax burden is one of the aspects of tax policy under consideration of the recently appointed tax review committee, chaired by Judge Dennis Davis. Responding to tax burden debate, Momoniat emphasised that the level of expenditure, the benefits provided and the quality of spending should also be taken into account.
"I think the question should always be: what value for money are we getting from the tax that we collect in the first instance and to what extent is there take-up throughout society when it comes to the use of public services and how do you improve public services?" he said.
He said it was important not to take an ad hoc and opportunistic approach to tax policy there should be a considered process. The tax review committee will review some of the current trends in the tax system, including the issues around the tax burden, and will make recommendations to the minister.
Piet Nel, project director for tax at the South African Institute of Chartered Accountants, said the significant pressure on the small number of taxpayers is of concern. A broader tax base has to be created, which speaks to the importance of job-creation in the broader economy, he added.