This year's theme for the Nelson Mandela International Day is "Take action – Inspire Change – Make Every Day a Mandela Day".
"As a tribute to our beloved Madiba who will forever remain an inspiration to nations all over the world, we call on communities to devote their time to worthy causes which make a difference in society on a daily basis," said KNP managing executive Glenn Phillips in his speech at the Mandela Day celebration event at the community centre on Friday.
The idea was also to spend time at the centre in an effort to mobilize the community, in particular the youth, to raise awareness on issues such as environmental crime, poverty, peace, economic development and education.
On Mandela Day, people around the world can devote at least 67 minutes of their time to a good cause; one minute for each year Mandela devoted to worthy causes since he began his struggle for the liberation of all South Africans from political, social and economic division.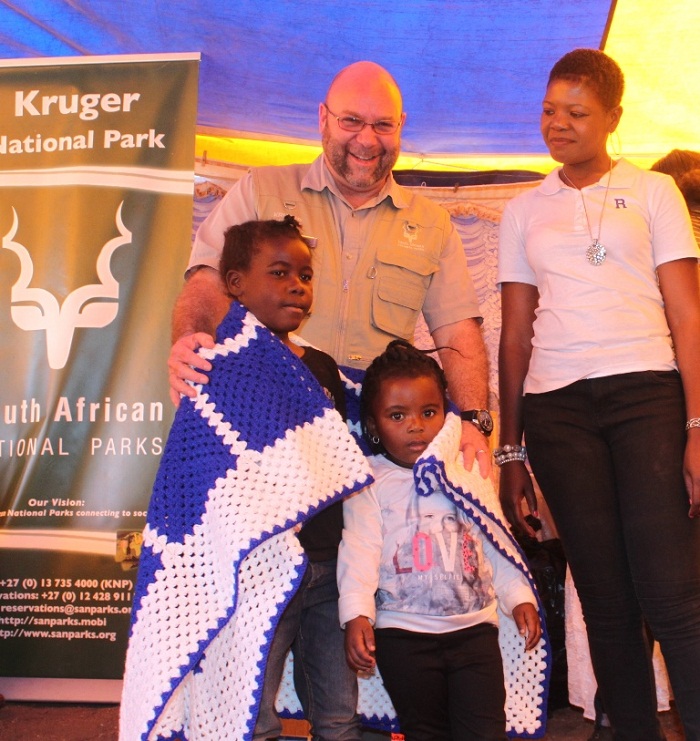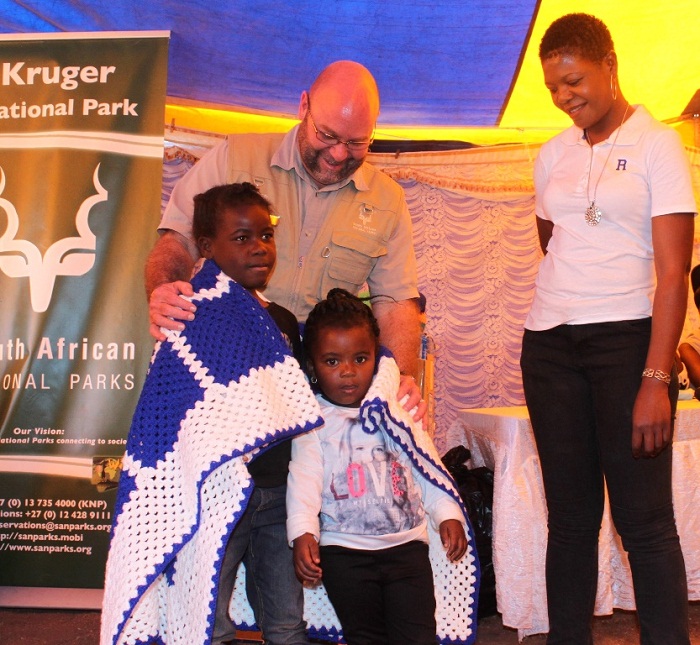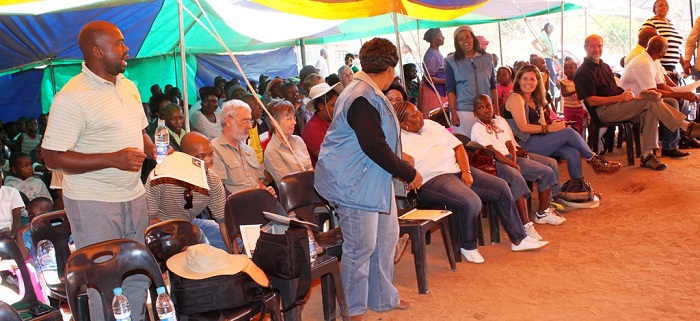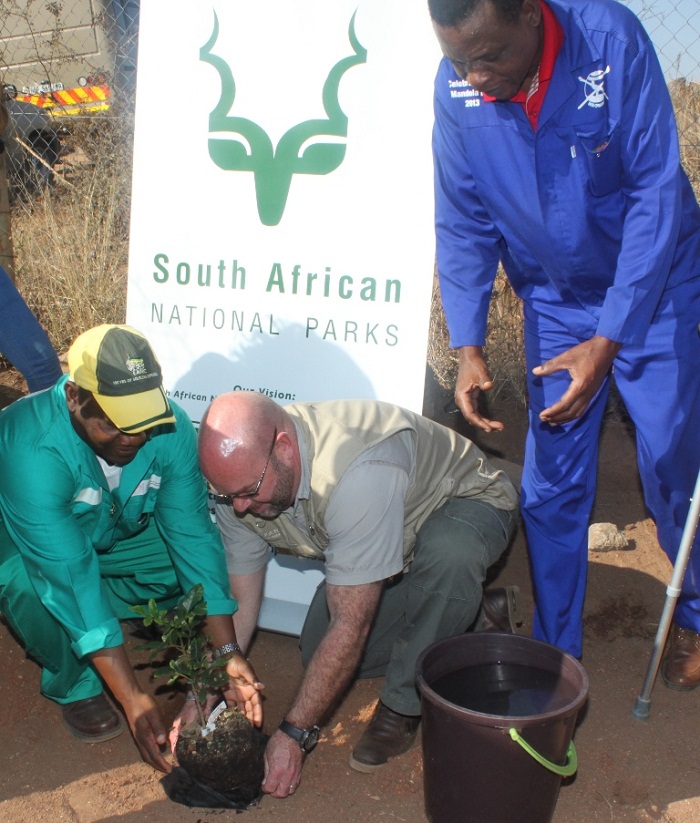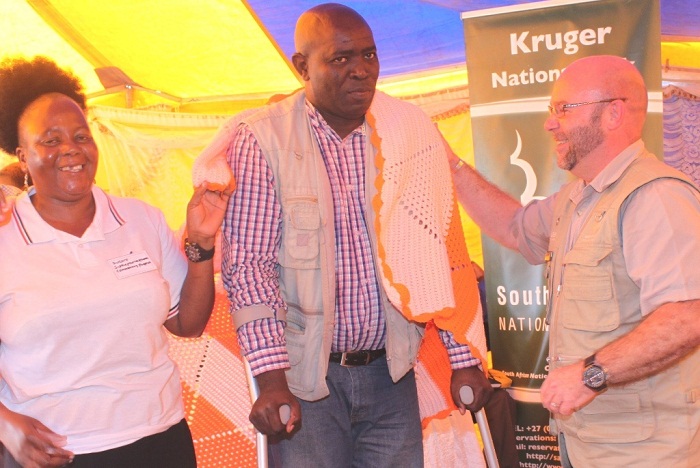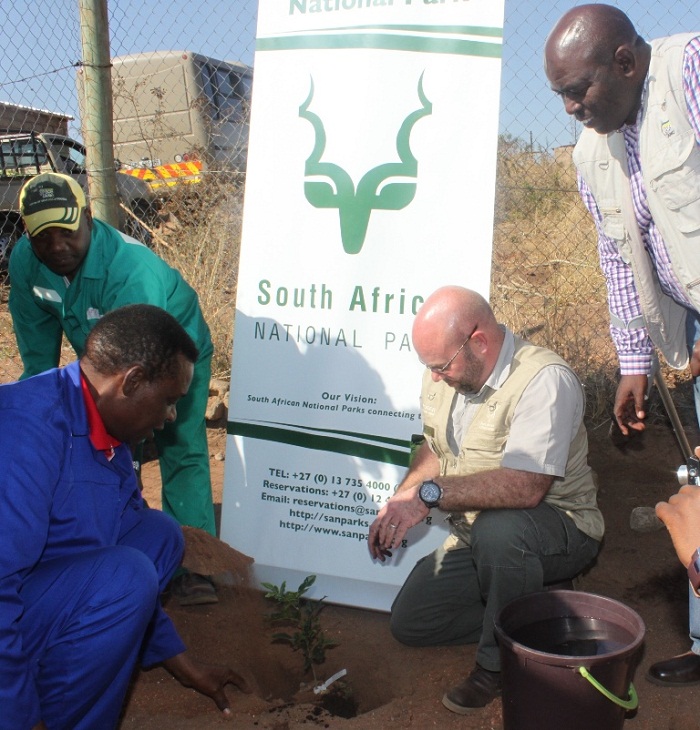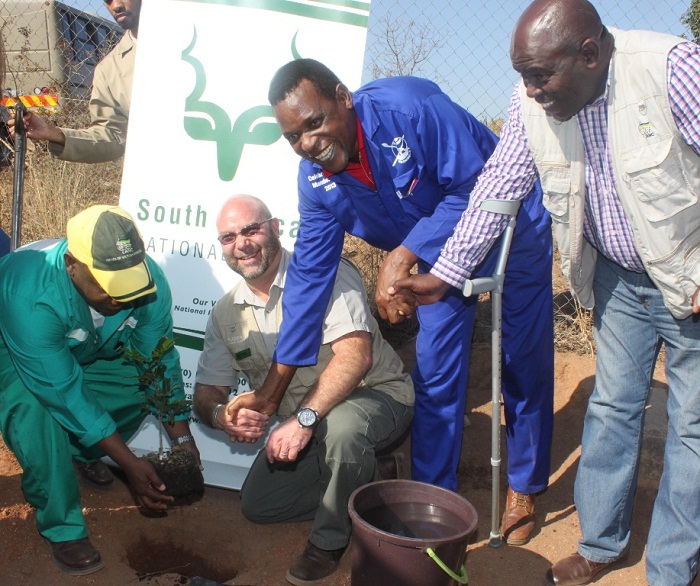 "It is in our hands to ensure that the young ones live in an environment which gives them access to opportunities meant to promote their optimum level of well-being. The situation in some of the homes where the kids come from is critical.
With winter still lingering, getting some of their daily necessities makes a huge difference in the young ones' lives. As KNP, we saw it fit to give warmth to the kids at Siphephelakhona and would like to thank the management of the centre for affording us the opportunity; and all the colleagues who took their time to make these blankets," Phillips concluded.
South African National Parks (SANParks) has a department called People and Conservation that is in constant contact with the communities bordering the park. The department has also established various community forums which allow healthy dialogue and joint ventures between park personnell and communities.