"The resentment is real but the best way we are going to make sure that there isn't resentment is to make people understand that we are human, we are one," said Madonsela, who is also part of the Institute for Cultural Diplomacy.
"There is an economic downturn and when there's an economic downturn, people try to find scapegoats. And seemingly foreigners are becoming scapegoats."
Tomorrow, it may just be another group that is targeted, she added.
"There are tensions in society and in South Africa there is anger because of the economic downturn. Then there are other reasons towards social injustices. It is then unleased on the weakest and those who are vulnerable in society.
"Today it is foreigners but tomorrow it may be different."
Nobody "wanted to be a Cinderella" in South Africa, added Madonsela, but unfortunately, struggles and stresses in their own homelands have led foreigners to South Africa, once dubbed as a "rainbow nation".
"I have been to countries like Mozambique, Angola, Zambia and Tanzania. They have their own struggles and as a result they themselves suffered.
"But even so… nobody wants to be a Cinderella in South Africa. People would rather stay in their own countries – not in South Africa, Italy and the UK. But conditions in their own countries make it impossible for them to stay there.
"It's been known that honestly they would rather be in their own countries than being in the fringes of another society."
Madonsela explained that she was not denying that tensions between some communities and shop owners did not exist, or that they were valid.
"But the looting… there is just a criminal element. That is why I always say to people why not just politely engage with your municipality, because once you start these extra judicial things, the criminals hijack them."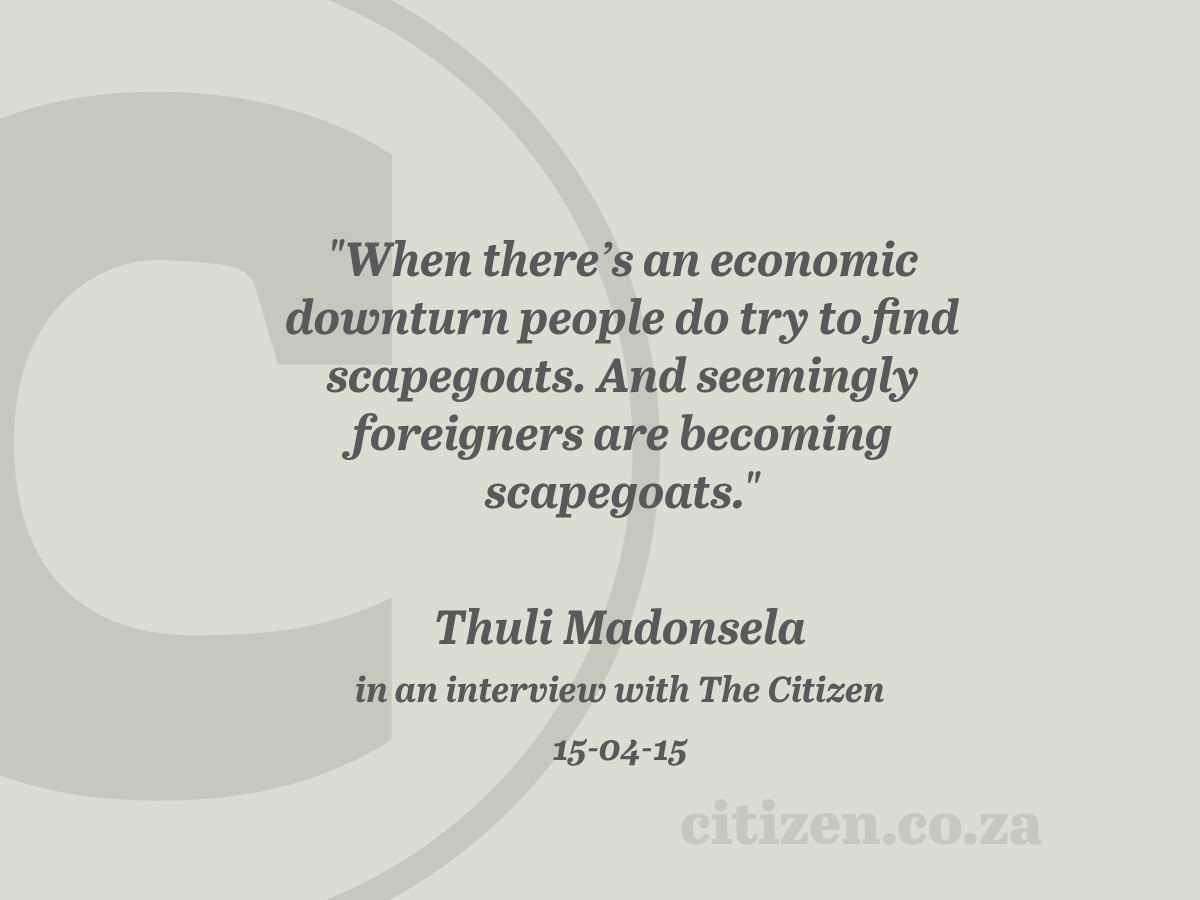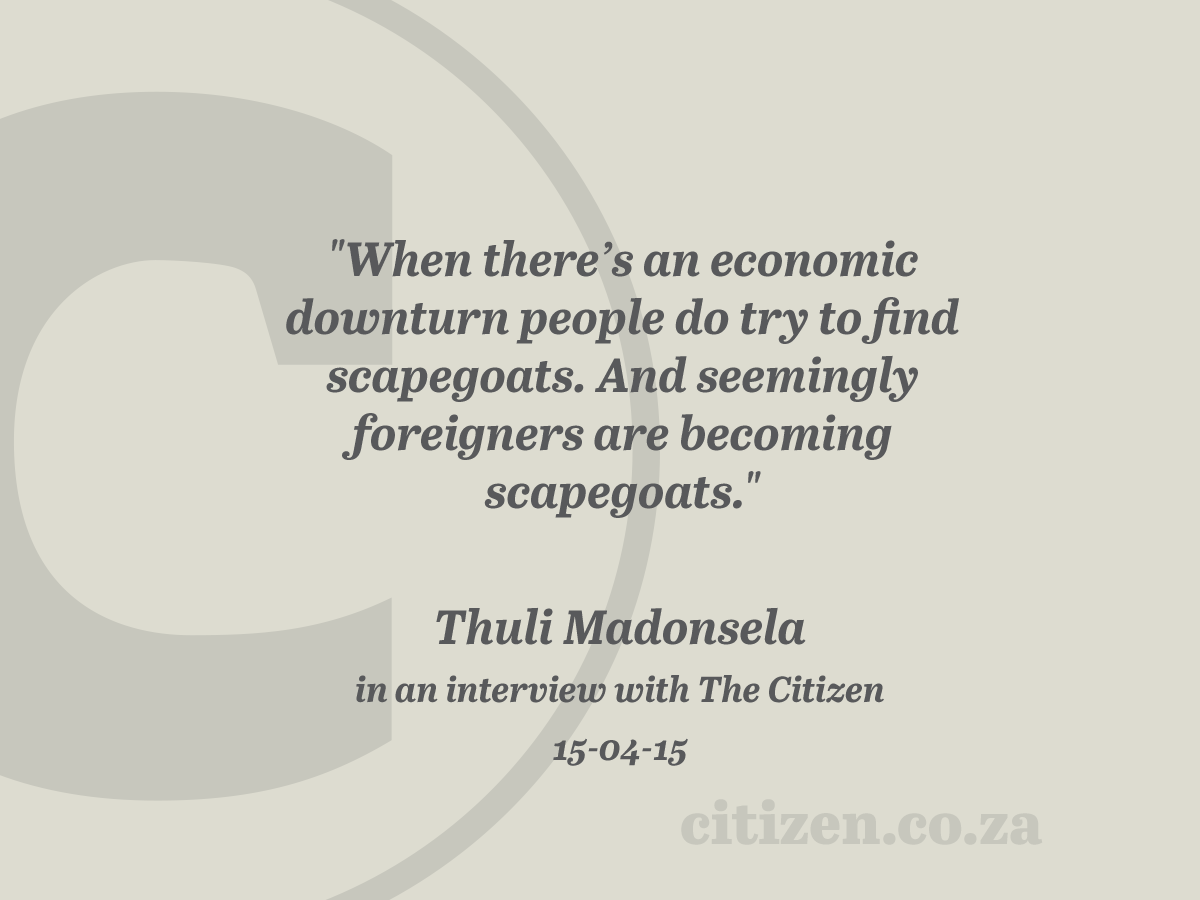 She was of the view that the current situation did not have much to do with poverty either.
"The poorest of the poor don't steal. They would rather ask than steal. And they are not hungry, they are not even concerned about the issue you are fighting for, they now are just expressing their criminality.
"Leaders at levels of society must speak out against this, and community members must filter out the criminals.
"Law enforcement must hold people accountable."
A contribution to the development of all countries needed to be further assessed, she said.
"Make it freer for people to move between countries, but also to contribute to the development of all countries so that people don't have to flood into any particular country. There has to be dialogue that goes to the roots of this anger and lack of humanity."
Madonsela further expressed distress at the current exertion of violence on foreigners.
"Why do people think its okay to just unleash violence on these 'strangers'.
"I think it really is a sad thing, it is obviously a gross violation of human rights. It is sad because as South Africans we benefited immensely from 'strangers' so to speak – neighbouring countries and countries as far away as Ghana."
She called on leaders in communities to speak against violence in very clear terms and take action in combatting it.
"I made an example of the Premier and Mayor in Gauteng, when violence broke in Gauteng they didn't issue ambivalent statements on their stance on it. They made it very clear that this is wrong and they then brought the communities on board to say if there are programmes in terms of how you relate with each other lets have dialogue.
"Violence is wrong. There is no justification for violence."