Clinical psychologist Jeffrey Rink had taken pictures of the snake on Sunday which later went viral on social media.
"Walking on Hout Bay Beach this past Sunday… Came across this Cape Cobra. Ensured its safety, and that of beach walkers and dogs," said Rink when posting the pictures on Facebook.
---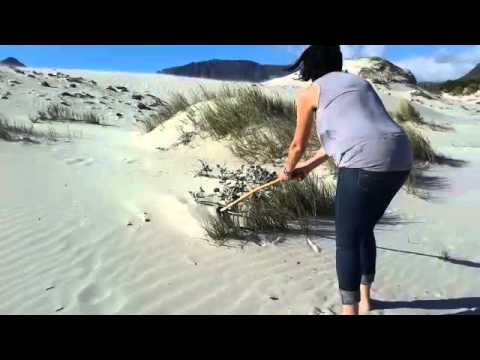 ---
"Eventually managed to 'herd' it to safety on the grassed dunes about 100 meters away. Quite a privileged sighting. My wilderness skills being useful here so close to home," he added.
Video footage of the cobra, recorded by Rink, further authenticated the sighting.
In the footage, beach-goers are seen throwing sand and stones at the cobra in an attempt to herd it to safety.
Earlier this year, an image of a 6.5m Black Mamba that claimed to have been taken in Nelspruit, Mpumalanga went viral on social media.
Snopes.com later debunked the picture, which first came into their mailbox in 2011.
The site listed all the places the snake's picture was supposedly taken, including the US and Australia.
Twitter users react to the pictures of the snake
Someone should redirect the Hout Bay snake to Parliament so it can hangout with the other snakes.

— Amith Gosai (@AMG133) November 10, 2014
DUDE!!! "@_TeeMbatha: So i dreamt of the snake found at Hout Bay after reading that article last night.. i hate snakes! :/"

— Zusiphe (@Jessica_Lobi) November 11, 2014
Don't know if I am happy about this snake that was from on Hout Bay beach! #scary pic.twitter.com/9Jbsa301Hv

— Tarragona Lodge (@TarragonaBnB) November 11, 2014
Oh my word, I LOVE the internet! The Cape Cobra who visited the beach has his very own hashtag! #HoutBaySnake #EverydayImSlithering

— Ameer Choonara (@AmeerChoonara) November 11, 2014
https://twitter.com/SAfrognews/status/531805313289428992
That Hout Bay snake would have been hacked to death if that was in Port St Johns second beach.

— Babalo (@BabaloNdenze) November 10, 2014
That snake is trying to be excellent RT @Margstalicious: Another reason for us to not go to Hout Bay tsala @mynameismasego

— TsogaMoAfrika (@mynameismasego) November 10, 2014
That Cobra swimming in Hout Bay must have been a stunt to keep blacks off the beach during the festive,we are comin kanti!snake or no snake!

— Mandlesilo (@DrMandlesilo) November 10, 2014
I'd rather hang out on Hout Bay beach with that snake around than in Hillbrow any day…

— Nicole (@Velvet_bob) November 10, 2014