"There is no charge yet and no one has been identified," spokesman Sabelo Mali said.
He said Nxesi did not have a Facebook page and his office was worried "that the public may be taken for a ride by unscrupulous characters posing as the minister".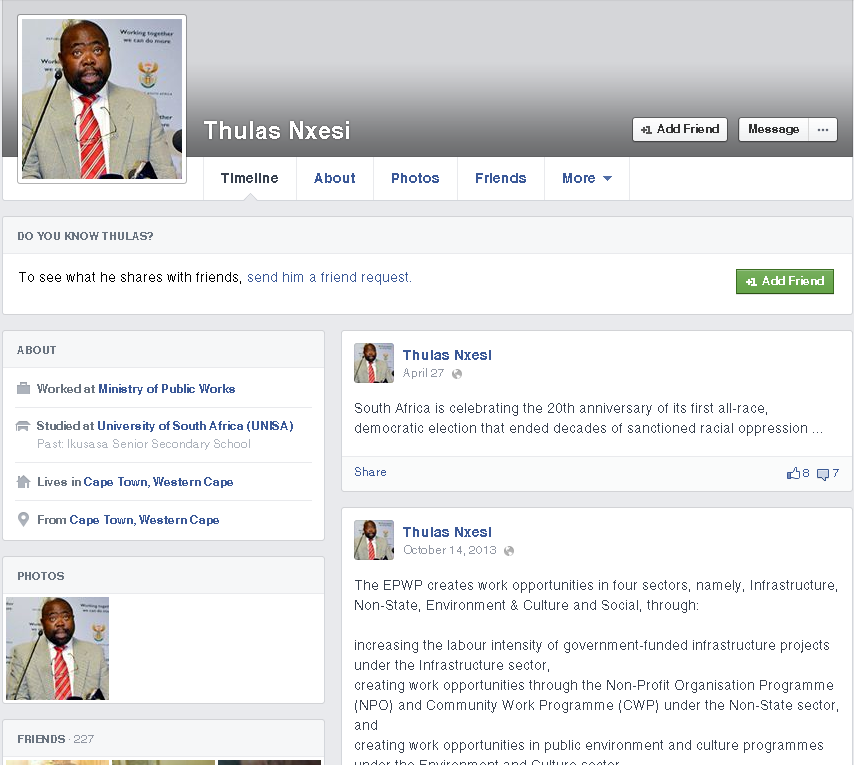 Mali said it was a criminal offence to create a bogus Facebook page.
– Sapa