Midrand shaken after tavern 'explosion'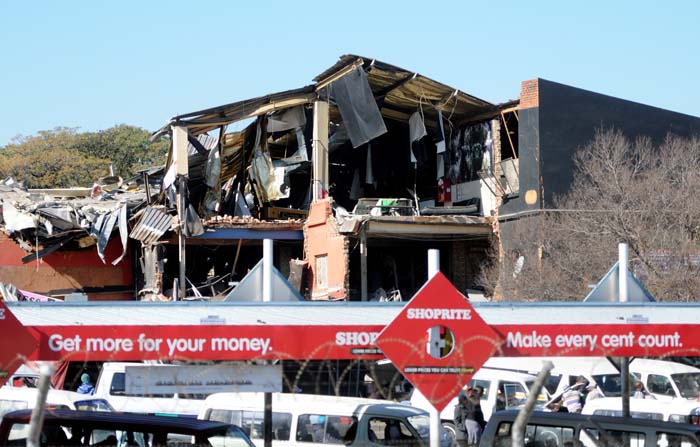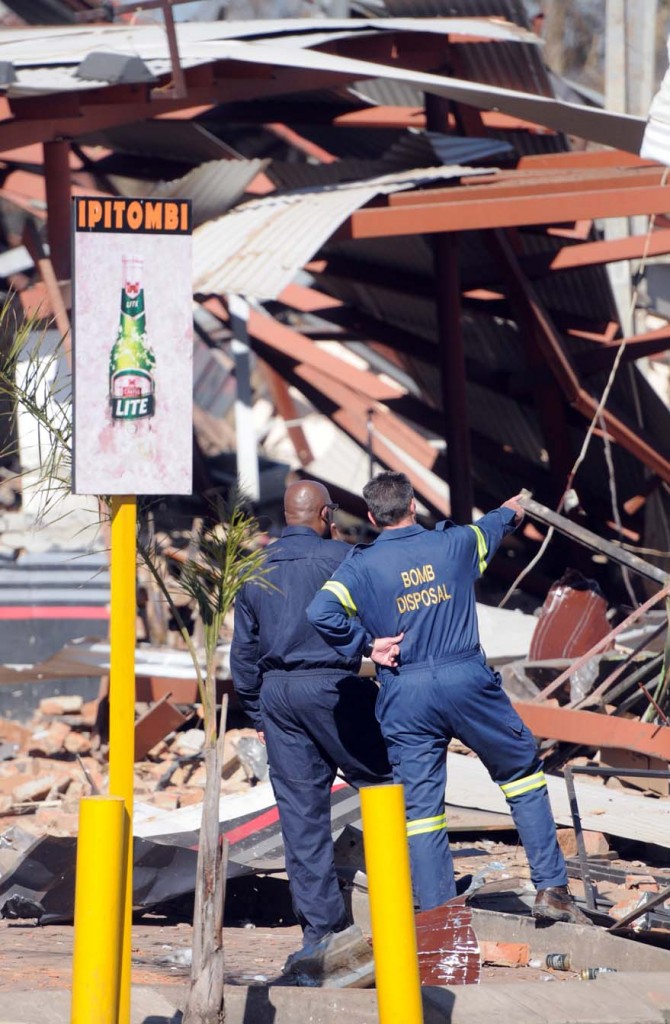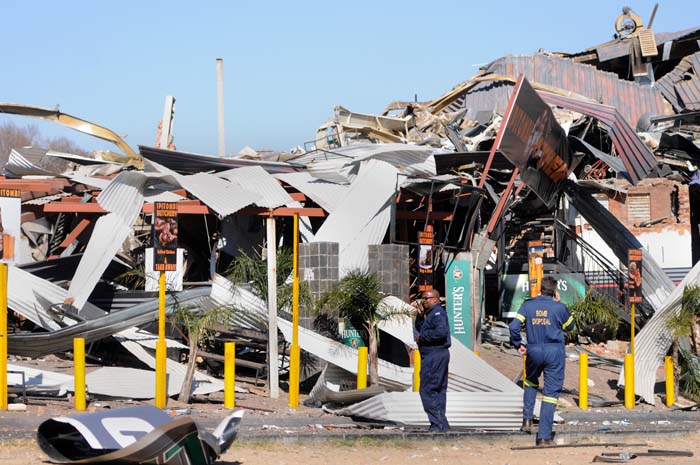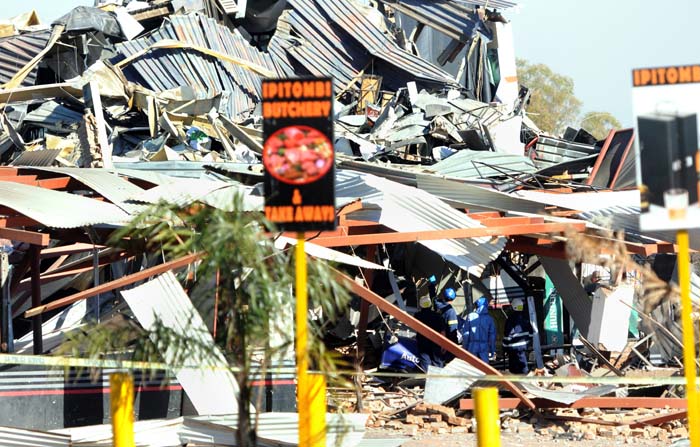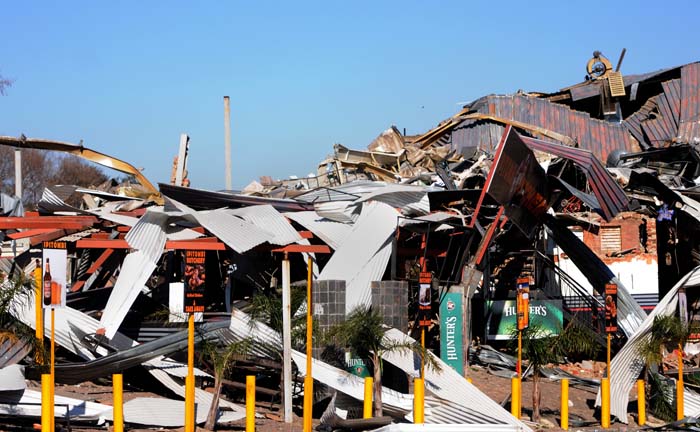 The owner of the Midrand tavern that collapsed due to a suspected explosion early Monday morning has been left picking up the pieces.
Midrand police and the provincial police department responded to the aftermath of an explosion on the corner Market Street and Kerk Street in Midrand at 2am on 23 June.
There was earlier speculation that the collapse was due to an ATM blast, but police would not comment and said details of the explosion would be released later in the day.
The explosion extensively damaged the famous Iphi Ntombi Tavern.
An employee of the tavern, Malibongwe Zondo said, "Who would destroy Iphi Ntombi? That place was well known in Midrand."
The owner of Iphi Ntombi, Oozi Bettencourt was at the scene and said, "I have no idea what happened, but now I am left with picking up the pieces of what was once my business."
Two men were injured in the building collapse.
Many Midrand residents woke up to a loud bang and reported feeling tremors at 2am.  Esmeralda Kerlen who lives in President Park told the Midrand Reporter' that there was a big bang and 'shockwave'. "My first thought was I hope whatever explosded does not contain nasty fumes."
Angel, who lives in Halfway Gardens close to Midrand High School said she also heard a noise and she thought someone was breaking into one of the houses in her complex as she heard windows breaking. "My home was vibrating and my windows were shaking. I just hope no one got hurt in the building [collapse]."