The youth unemployment rate rose from 32.7% in 2008 to 36.1% this year, with many being barred from finding work because they had no previous experience said the Free Market Foundation in a statement last week.
Stats SA also alluded to experience as a hurdle in its report: "In 2014, close to two-thirds of young people were unemployed for a year or longer, while young people accounted for 90% of those who are unemployed and have never worked before."
The same report found that over half of all the youth who are unemployed don't have a matric, substantially impacting on their ability to find work.
Roy Muller, lead partner of human and social services at KMPG South Africa, said: "An exploding youth population and lag in job growth are the key causes."
In a statement he added that the problem was a global one, citing participation in the informal private sector as a way the youth could to try to propel themselves out of their dire situations.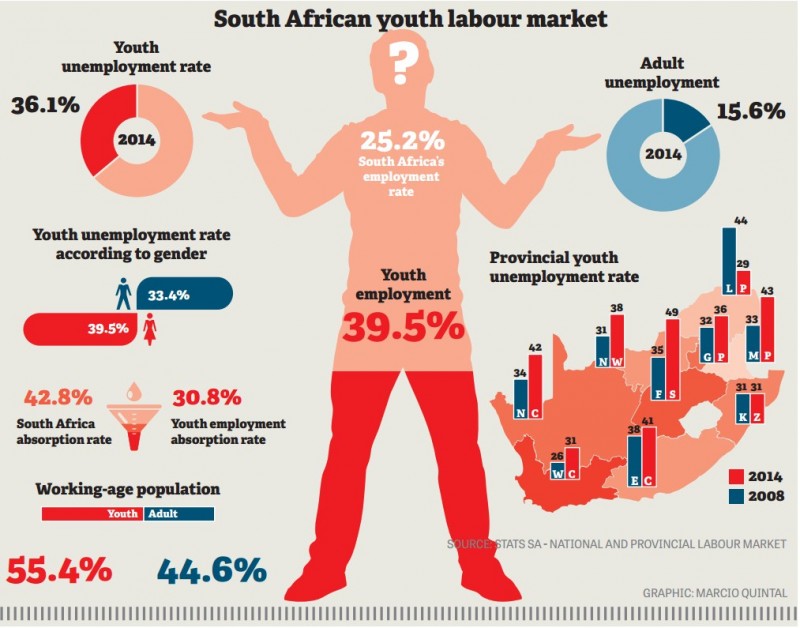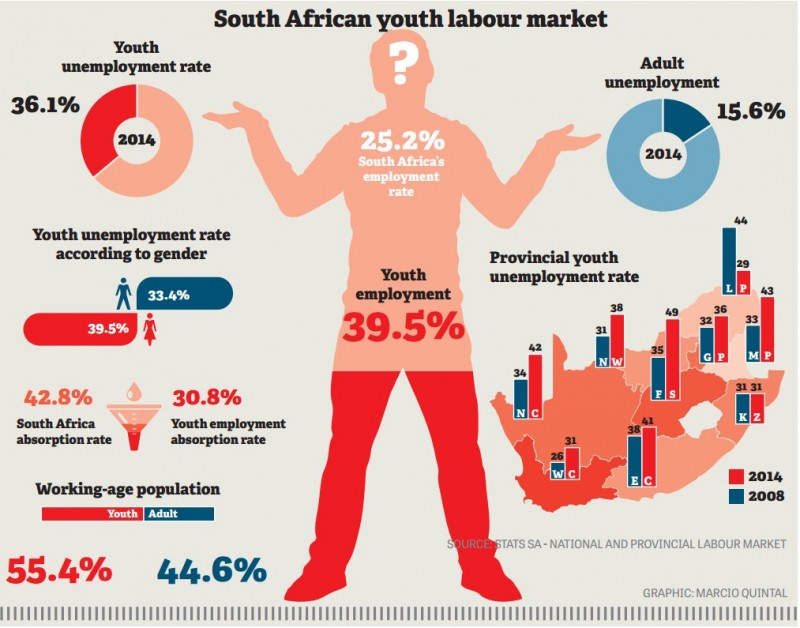 A staggering 26.6% of South Africa's youth live in households where no one is employed or economically active in any way.
"The youth are kept out of the formal employment situation because predominantly older workers are employed in permanent positions and are organised into trade unions.
"They consequently enjoy the fruits of collective bargaining," said Andre Venter, spokesperson for the trade union United Association of South Africa in a statement.
In December last year, President Jacob Zuma signed the youth wage subsidy into law.
The Act aims to reduce youth unemployment by offering employers a tax incentive for employing graduates.
This way graduates get the experience and skills they need and will be subsidised by the government while they do so.
This kind of partnership between government and the private sector will be necessary in dealing with youth unemployment.