Three South African young scientists have returned home with prizes after competing at the Oğuzhan Özkaya Education-Karademir Science Energy Engineering Fair (OKSE2F) in Izmir, Turkey.
Projects by Joshua Sylvain de Miranda, a Grade 10 student at Tyger Valley College and Este-Lize Graham, who is in Grade 10 at Hoërskool Menlopark, both in Pretoria, were selected to exhibit at the OKSE2F while competing against 600 other participants at the Eskom Expo for Young Scientists International Science Fair.
De Miranda won a first-prize gold medal in the chemistry category while Graham won a silver medal for second place in the biology category.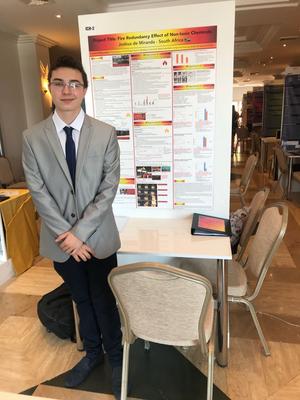 Waheed Amanjee, a Grade 11 learner from Creston College in Port Shepstone, won silver in the engineering-energy category at the science fair for his project, which was inspired by the need for efficient renewable energy sources worldwide.
The project involves harvesting enough energy on a shoe sole to power a 50V LED light.
"This invention will assist in reducing the human species' carbon footprint and place Africa on the forefront of innovation in renewable energy," Amanjee said.
De Miranda's research was around a flame retardant that would delay the spread of fires in informal settlements while Graham explored the effects of using a continuous wave laser to irradiate TZM-bi cells.
OKSE2F and the Eskom Expo both bring together high school students to present their scientific and technological researches and share their culture. They are invited to exhibit their research projects in the fields of physics, chemistry, biology, engineering, energy, mathematics-computer and robotics.
"Every year we are impressed by the ingenuity shown by the participants at Eskom Expo," executive director Parthy Chetty said.
"Their commitment to finding innovative solutions to society's most pressing problems such as sustainability is admirable."
"Eskom Expo recognises and rewards their contribution to the global knowledge base," said
The science fair took place from June 4 – 10.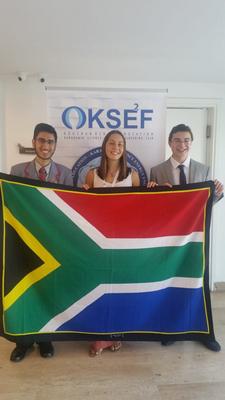 For more news your way, follow The Citizen on Facebook and Twitter.