Five Walter Sisulu University (WSU) students suspected of being involved in a drug manufacturing and distribution ring were arrested following a raid by a security task team.
The arrest occurred last week at the institution's Zamukulungisa site in Mthatha after their activities were discovered by the institution's management.
"The raid, which was effected after weeks of investigation and an eventual tip-off, uncovered copious amounts of drugs, drug paraphernalia, hand-held weapons, stolen electronic goods, cellphones, as well as identity documents in one of the campus's residence rooms," WSU said in a statement.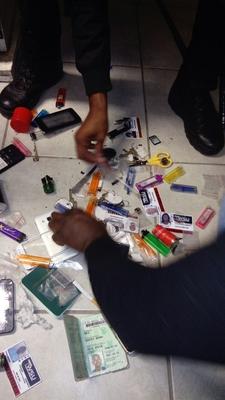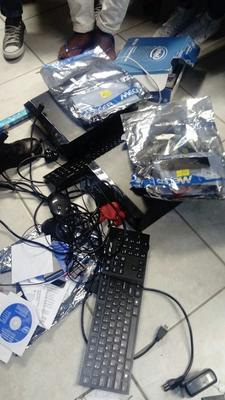 WSU Vice-Chancellor and Principal, Professor Rob Midgley, who launched the task team in March, lauded its efforts in uncovering the illegal operation and ensuring the arrest of the alleged perpetrators.
"All indications are that this was a sophisticated and well-run operation that has been using our premises for the distribution of these drugs for quite some time. With this intervention, we want to send a message to the broader WSU community that lawlessness and disorder will not be tolerated any longer," he said."Such efforts are essential in instilling discipline in our students and creating peace at the University to restore the dignity of the institution and create a conducive learning environment. We simply have to say, 'Enough is enough!'"
Midgley emphasised the culture of crime and violence at the university was a systematic and deep-seated challenge that emanated from and was compounded by issues such as overcrowding, inadequate campus control and ineffective securitisation of the campuses.
Midgley said the university had made critical interventions in recent times to improve safety security on campus, including the appointments of key executives in the ICT and operations division to oversee the implementation of effective campus control and safety measures.
"The time for conceptualising plans and strategies on how to combat criminality on campus are over. We must now make a concerted effort to actively fight crime head-on and not waste any more time on plans and strategies," he said.
Following the arrests, charges of theft, drug possession with intent to distribute and drug dealing were laid against the alleged perpetrators.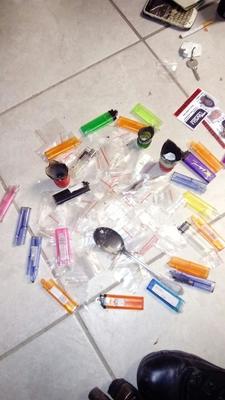 Midgley said over and above the ongoing legal and criminal processes surrounding the case, the university, once it had been furnished with all the necessary information, would affect internal disciplinary measures against those found to have transgressed internal rules.