Health Minister Dr Aaron Motsoaledi said the new government-issued condoms would be distributed to universities and Further Education and Training colleges around the country in the next four weeks.
"The youth are refraining from using condoms … Perhaps the Choice condoms are no longer regarded as 'cool' by youngsters," Motsoaledi said yesterday. "The new condoms have flavour and colour. It is important that youngsters are excited to use them."
Motsoaledi was speaking at the launch of the Human Sciences Research Council's (HSRC) latest HIV national household survey.
More than 38 000 people were interviewed and almost 29 000 agreed to be tested for HIV.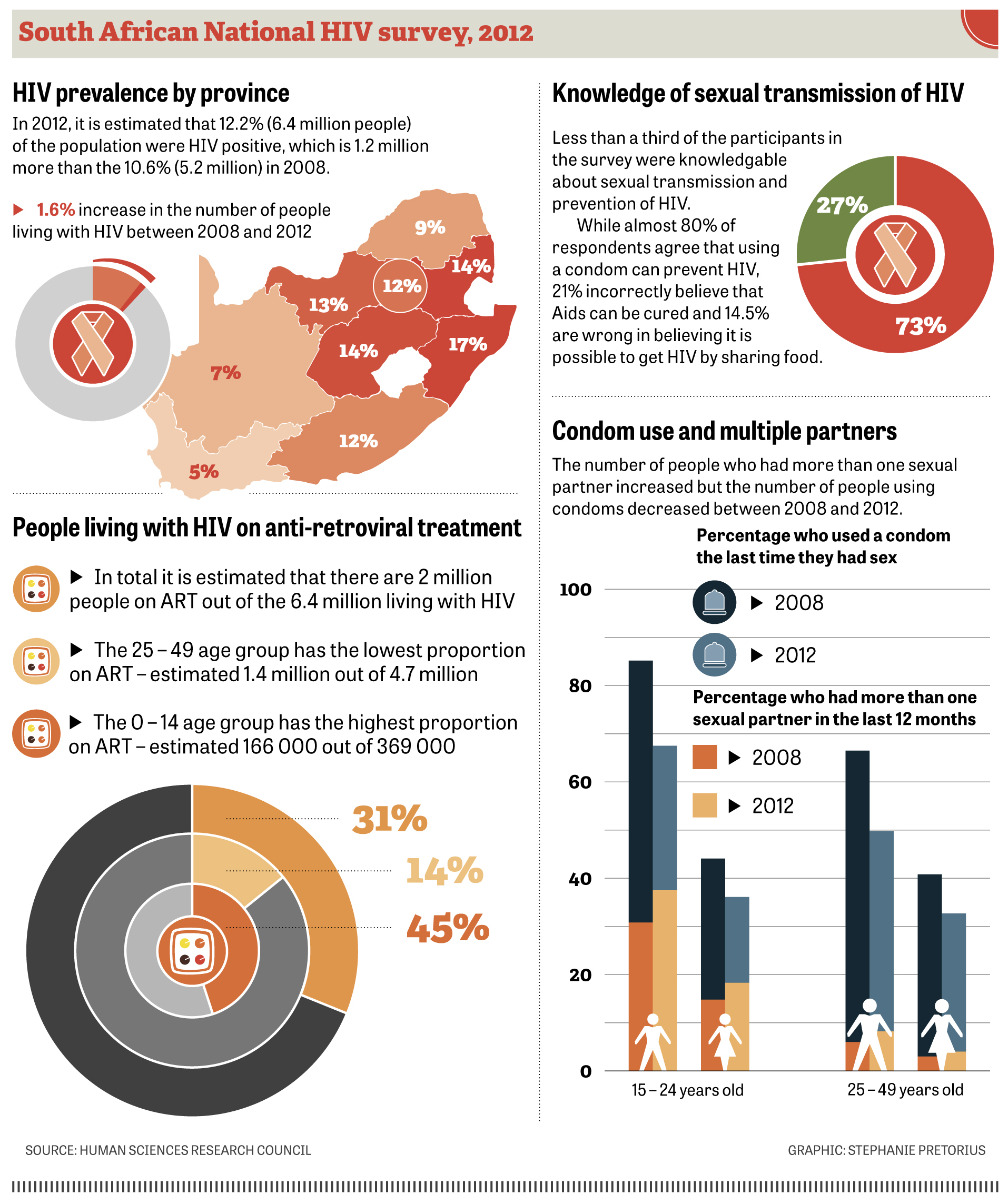 The survey is considered to be the most comprehensive and up- to-date report on the status of the HIV epidemic in the country and it revealed that the overall prevalence of HIV has increased from 10.6% in 2008 to 12.2% in 2012.
HSRC CEO Professor Olive Shisana said a noteworthy observation in the survey was the slight decline of HIV prevalence among youths aged 15 to 24 years old from 8.7% in 2008 to 7.3% in 2012.
As a result of the prevention of mother-to-child-transmission programme, HIV
infection levels decreased in infants aged 12 months old and younger from 2% in 2008 to 1.3% in 2012.
Another key finding of the 2012 survey was that more than two million people were on anti-retroviral therapy (ART) by mid-2012.
This indicated that the country was on its way towards universal access to treatment.
"South Africa is currently implementing the largest anti-retroviral treatment programme in the world.
"This is a very positive development," said Shisana.
"Unfortunately, with over
400 000 new HIV infections occurring in 2012, South Africa also ranks first in HIV incidence in the world.
"There is a need to balance treatment and prevention efforts in the country."
Shisana added that the HIV infection rates among women remained a concern, as this rate was more than four times higher in women aged 15 to 24 years old than in men in the same age group.
Science and Technology Minister Derek Hanekom said the reason for this could be that young women were progressively having sexual intercourse with older men.
"HIV infection rate in men peeks in their late 30s, while women peek at a much younger age.
"So it appears as though women were having sex with men with HIV.
"We can only encourage women to protect themselves," said
Hanekom.
– jevanneg@citizen.co.za.