Titled "Hands Off our Public Protector", the campaign was launched by the Justice Project South Africa (JPSA) on Wednesday morning.
"We launched a social media campaign this morning in response to the multiple attacks that have been levelled at the Public Protector by various entities and individuals," said chairman Howard Dembovsky.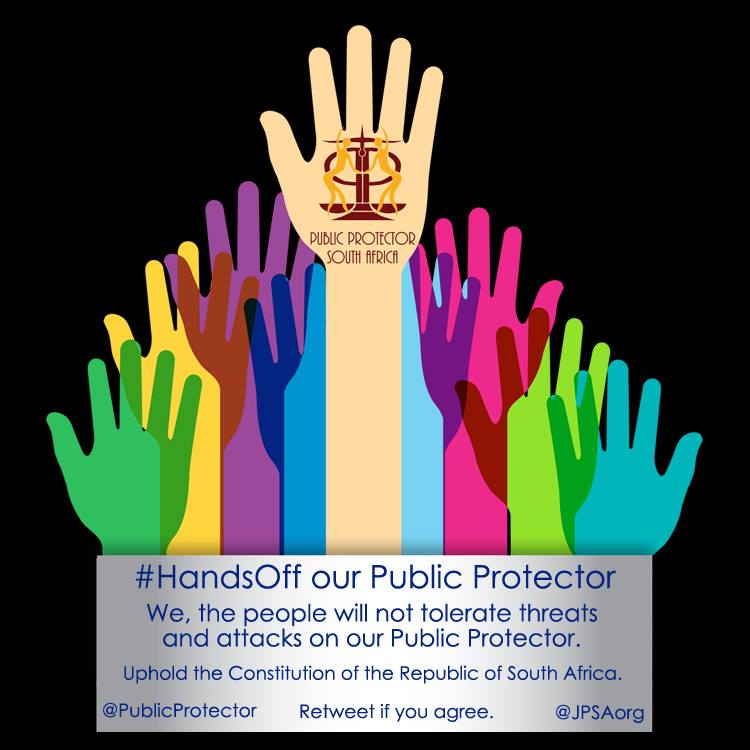 JPSA says it also plans to stage a march to the offices of the Public Protector in a sign to show her and the office support. Information about the planned date for the "Hands Off our Public Protector" march would be released closer to the time and should take place in April over a weekend.
"This will not be a protest as such, but more of a public show of support. We feel that the Public Protector could do with some support for the essential work that she and her office does and sending the message out to her detractors to lay off is equally important," said Dembovsky.
"It should also be noted that this campaign is not only in response to the Nkandla Report and there is a report on a complaint we lodged with the office of the Public Protector some time ago looming for publication in the very near future," he said.
Dembovsky emphasised the point that the campaign was completely apolitical and that JPSA would not welcome or tolerate any participation by political parties of any description in the campaign.
Madonsela and her office has recently been the focus of a number 0f multiple verbal attacks after the release of the Nkandla report, being criticised for the way she handled the report, the timeliness of when the report was released, and her physical appearance.
The South African Communist Party (SACP) reportedly said it was "extremely concerned" at the manner in which Public Protector Thuli Madonsela handled the investigations, while the ANC said the timing of the report was a source of concern as it would disrupt their election campaign for the upcoming general elections. The ANC also felt the report provided ammunition for other political parties to use against the ANC.
The ANC youth league called for the Public Protector to step down, accusing her of being biased and sensationalist and trying to poison the public against the ANC. Student body Congress of SA Students (Cosas) also mounted an attack of a personal nature saying that Madonsela had a 'big, ugly nose'.