A father and his two children were injured when a tree fell in the road on the corner of Mali and Dorp streets in Dasport, in the west of Pretoria.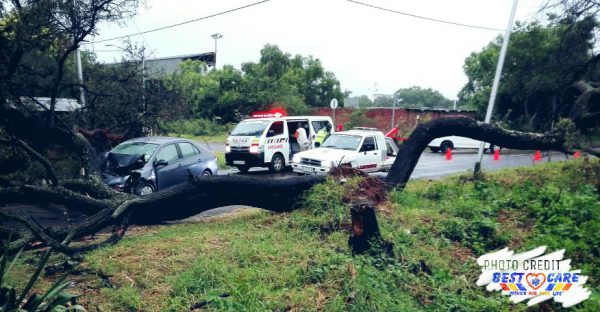 Best Care emergency services spokesperson Xander Loubser said the father drove into the tree at the moment it fell over.
He said the accident happened at about 6.30pm this morning while the father was transporting his children to school.
"They were all slightly injured and treated on scene before being transported to a hospital. The tree is quite big, and the road has been closed to have it removed," Loubser said.
In a second accident at 7am this morning, one person was seriously injured and 79 others were slightly injured when two Putco buses collided on the Moloto Road, northeast of Pretoria.
Loubser said one of the buses veered off the road into nearby bushes.