Speaking at the official opening of the building yesterday, Citiq property development group CEO Paul Lapham said a number of little features added to the building made it economically green.
"Apart from the contemporary design and the reuse of the existing silo structure, the apartments have energy-efficient features such as hot water from heat pumps, motion-sensor lighting, double glazing on windows and external doors, energy-efficient lighting and water-pipe insulation," said Lapham.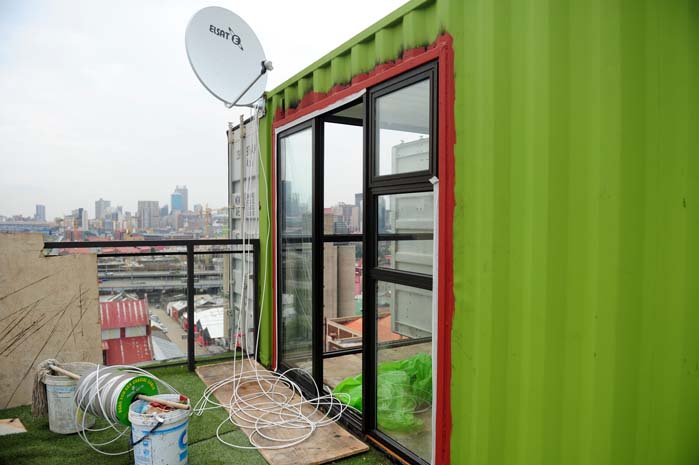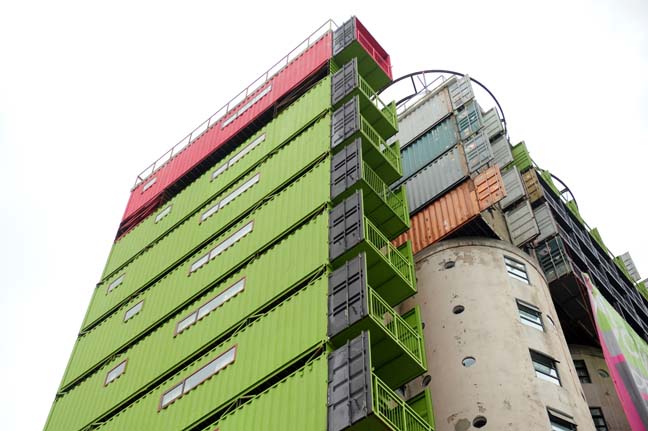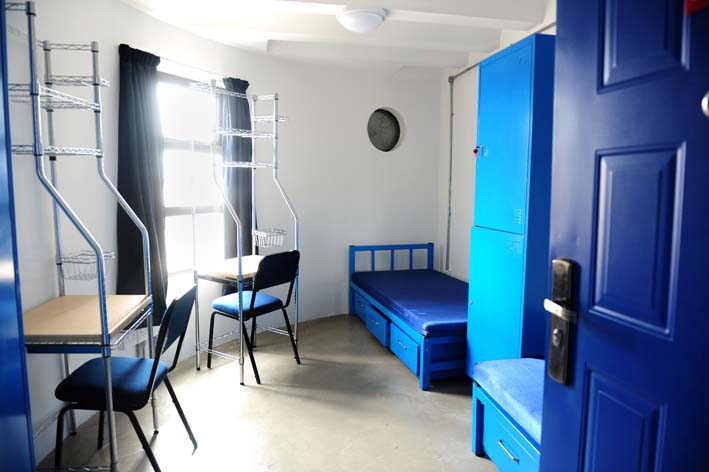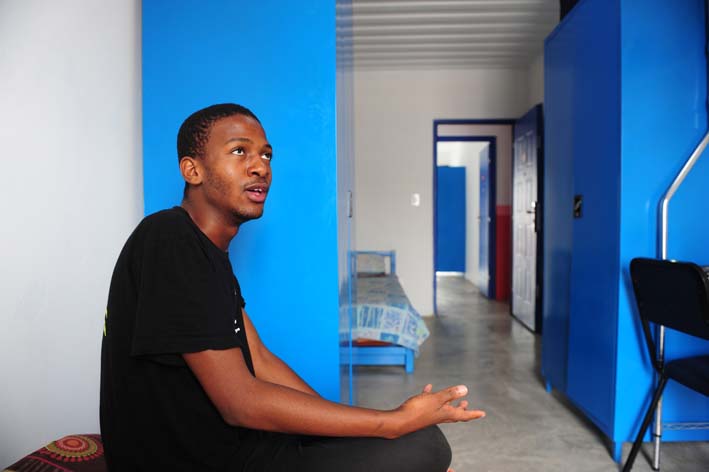 "These initiatives have cut power consumption on the project to 50% of that used by a conventional building, and will have long-term savings for students living there."
Construction of the first set of silos featuring shipping containers to the west of the M1 highway in Newtown was completed in January, following a year-long construction process.
The group had acquired the grain silos, estimated to be about 50 years old, between 2007 and 2008 at a cost of R4 million. The total building cost (i.e. improvements) was about R30 million.
University of Johannesburg law student Tsietsi Rahlao said he chose the unique building for accommodation for its "amazing" view, after considering a number of other student lodgings.
"I'm from Lakeside in Orage Farm in the south of Joburg, and find living in a container to be pretty normal. It's very comfortable, I like it," he said of his single room on the fourteenth floor.
Johannesburg saw its first shipping container multi-storey building dubbed Sixty One on Countesses open in Windsor East two years ago.
The development consisted of 20 shipping containers and boasts 15 units.
Consultations with residents in Melville are continuing following the announcement of plans to construct a unique retail space in the area using shipping containers.
The proposed development is intended for the Faan Smit Park and will combine green space with retail. Tenants at the site would include artists, designers and retailers of niche products.