Protesters shot in Sebokeng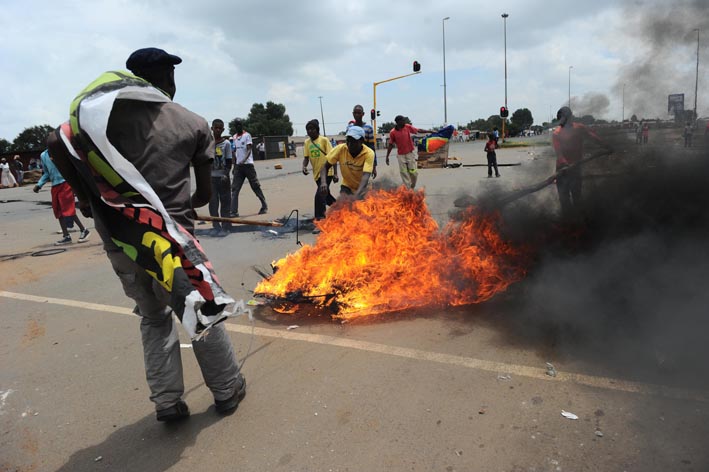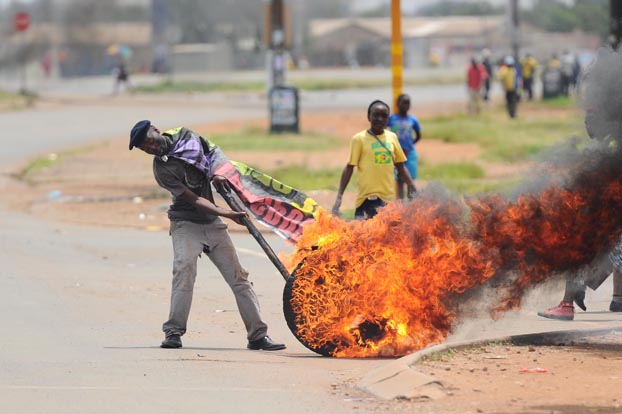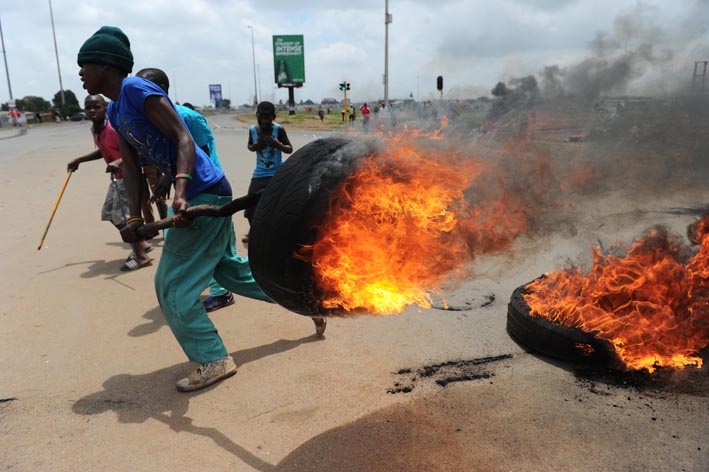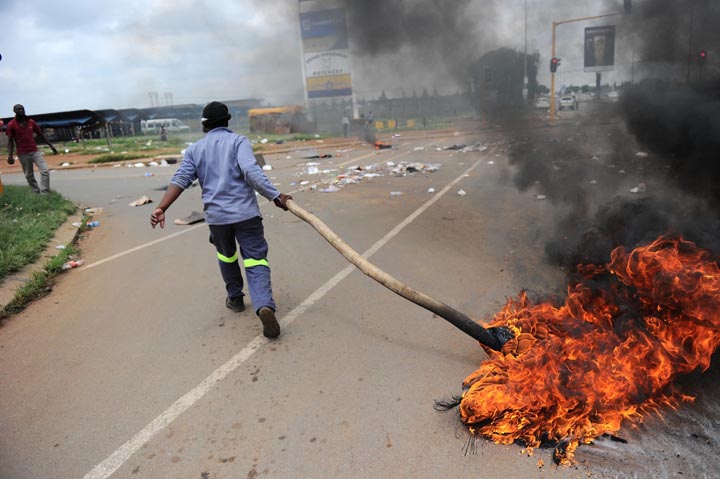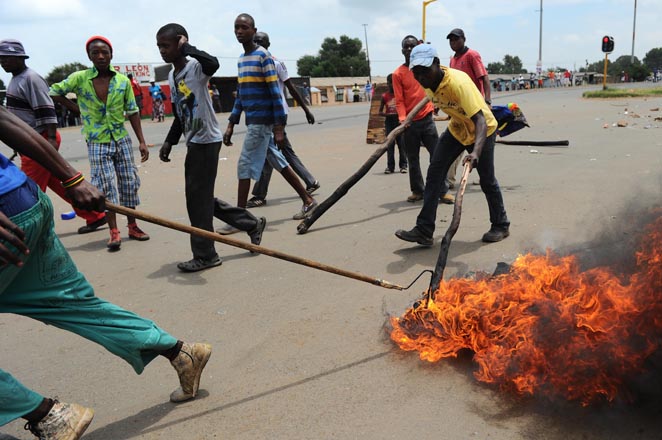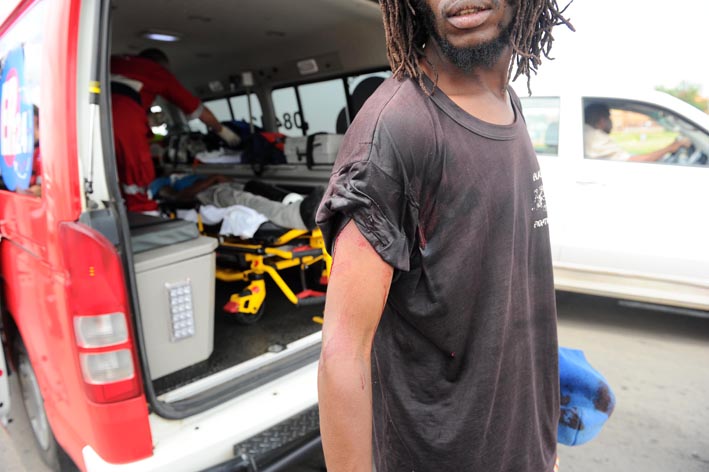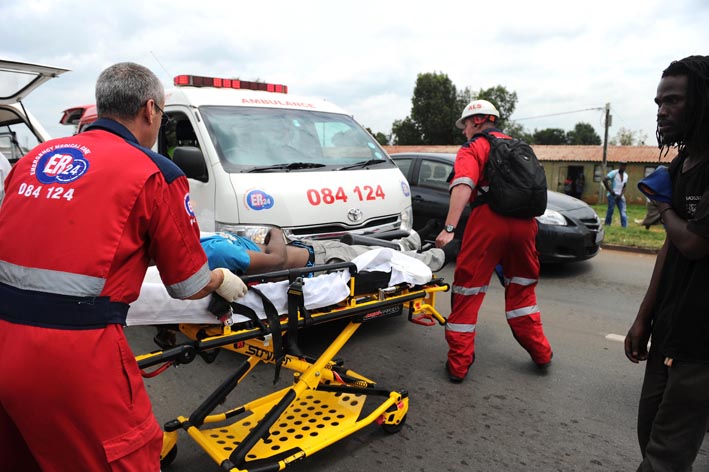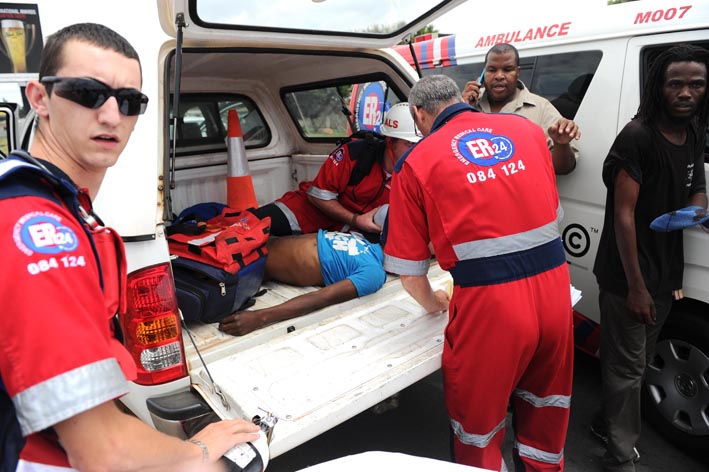 One person has been killed and another shot during service delivery protests in Sebokeng, south of Johannesburg, on Wednesday.
In the morning roads from Vanderbijlpark and Vereeniging were closed by residents with burning tyres, stones and trees protesting a lack of service delivery.
The protesters split into two groups deep with the Sebokeng community.  Captain Tshkiso Mofokeng said one group intended to open the barricaded while the other group would not allow it.
"Several shots were fired between the two groups," said Mofokeng.
ER 24 spokesperson Werner  Vermaak  said a group of people moved towards another.
"The next moment it sounded like a mini war, multiple shots fired, people running in different directions," said Vermaak.
Vermaak said that during the dust and the chaos a police officer was also hit on the head by a bottle or stone. He only sustained a minor cut.
After the commotion settled, paramedics saw a man lying in front of them. He had sustained a gunshot wound to the chest.
"They pulled him into a vehicle along with another man who had been shot in the arm," said Vermaak.
The man who was shot in the chest was declared dead on arrival at the hospital while the man with the gunshot wound to the arm is still being treated.
Police have currently  moved into the community to disperse the groups and investigate the situation.
No arrests have been made.
Not a service delivery protest
The Emfuleni local municipality has claimed the protest was not about service delivery.
"The municipality wants to put it on record that the protest has nothing to do with provision of basic services," Emfuleni mayor Greta Hlongwane said in statement.
She said the protests were related to a housing development in the area, which was the Gauteng housing department's responsibility.
"It is unfortunate that this matter has now affected the entire community of Sebokeng. We have been engaging with the Boiketlong community through a series of meetings where we explained that the provincial housing department is in talks with the owners of the private land where the housing development is supposed to take place," Hlongwane said.
No arrests had been made.