"We need to reclaim our public broadcaster. The people of South Africa need to show what kind of broadcaster we deserve, how it affects our lives, and expose where the rot actually lies," claimed Support Public Broadcasting (SOS) Coalition Coordinator Sekoetlane Phamodi.
Mokhobo's resignation and instability levels within the organisation had a negative knock-on effect, relating to the content value the public receives in the run-up to the elections, he added.
"The coalition can't accept her resignation and simply move on. The SABC is a mass communication medium that people rely on for their communication needs."
The public broadcaster had gone from "crisis to crisis" since 2007 under the leadership of Dali Mpofu, he added.
"This shows the lack of confidence the public has in its leadership – and now, as the national elections are coming up, the SABC will be critical in its role in constitutional democracy."
He believed there were two serious problems with the SABC which has produced an undesirable effect on the organisation. Firstly, the SABC need to gain back its independence, "and not be held to any political or commercial interest", leading to a perception of biasness or sectional interests.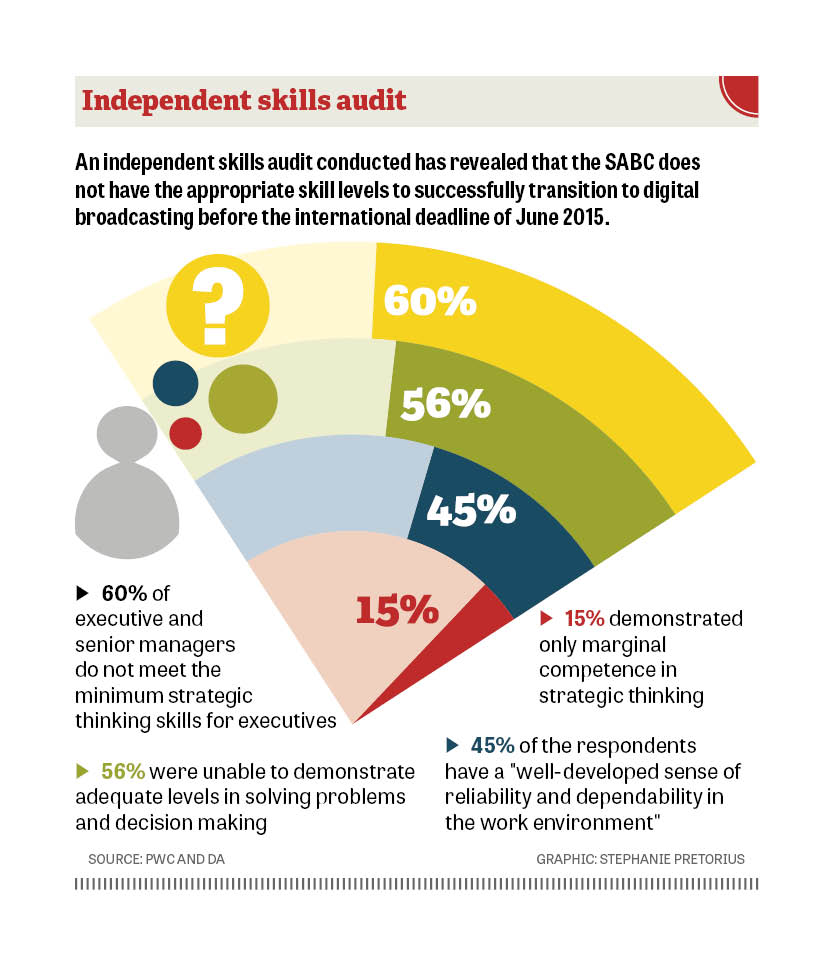 The medium needed to rather be a "dynamic and critical activist".
Only about 2%-5% of money was given to the SABC from government, he said on the second issue. "The question should be raised how committed the government is to realising public programming."
Caxton professor of Journalism and Media Studies Anton Harber said Mokhobo's resignation signalled the SABC's "need to settle down".
"Stability is so badly needed at the SABC.
"It has been through so many boards, management and so many people in acting positions, that I think this signals its ability to settle down."
Marian Shinn, DA shadow communications minister urged that details of Mokhobo's settlement agreement must be made public and justified.
"Mokhobo had three years left of her five-year contract. Her total annual employment package was about R4 million."
Media Monitoring Africa echoed Phamodi's sentiments, with its director William Bird remaining sceptical of the credibility of Mokhobo's replacement.
Given the history within the SABC, it would be unlikely that a person of impeccable qualifications would apply for the job.
It would mean the SABC has five of its top senior management positions effectively vacant. As it stands four vacant positions have been filled with "acting" titles: that of COO, CFO, Head of News and the Head of Strategy.
Given the role and importance of the SABC in informing and educating citizens in the run-up to the elections it is critical that key positions are appropriately filled to ensure sufficient oversight and effective operations, he said.
SABC spokesperson Kaizer Kganyago dispelled the comments, stating that Mokhobo's resignation would not negatively affect the elections or its coverage.
"We have a team of journalists out in the field. They obviously say what they want without explaining. It is ridiculous because elections are managed by Icasa (the Independent Communications Authority of South Africa) and the IEC (the Independent Electoral Commission)."