Having just one of Medupi's 794MW units online is considered critical for surplus electricity supply, as the gap between current supply and demand has shrunk dangerously close this year already.
Between January 15 and 18, when schools and industry reopened after the festive break, the jump in demand resulted in increased outages, as Eskom was pursuing aggressive planned maintenance at the time.
The excess supply Medupi promises would also drive economic growth with "medupi" – a Sepedi word for "rain that soaks parched lands" – perhaps inferring economic relief.
Under construction west of Lephalale in Limpopo, completion of the first of six generating units at Medupi, a coal-fired power plant, was substantially set back last year by contractor performance issues.
It was expected to start supplying electricity by December last year but the power utility noted problems with control and instrumentation systems, the quality of welding on supplied boilers and labour unrest, which set Medupi back weeks at a time.
This saw the project's deadline slipping to the "second half of 2014", Eskom said, with the utility saying yesterday that it had encountered no further problems since.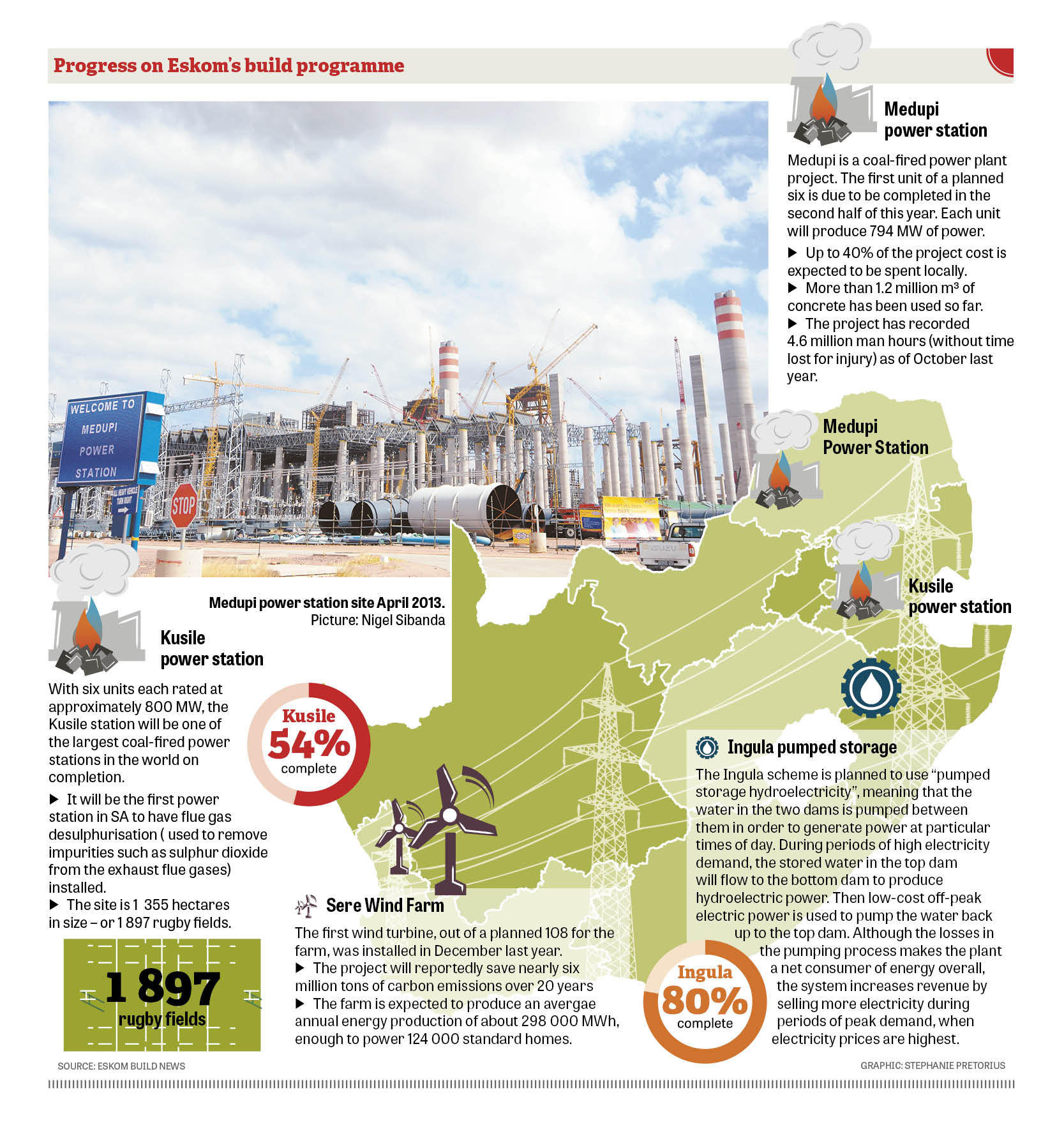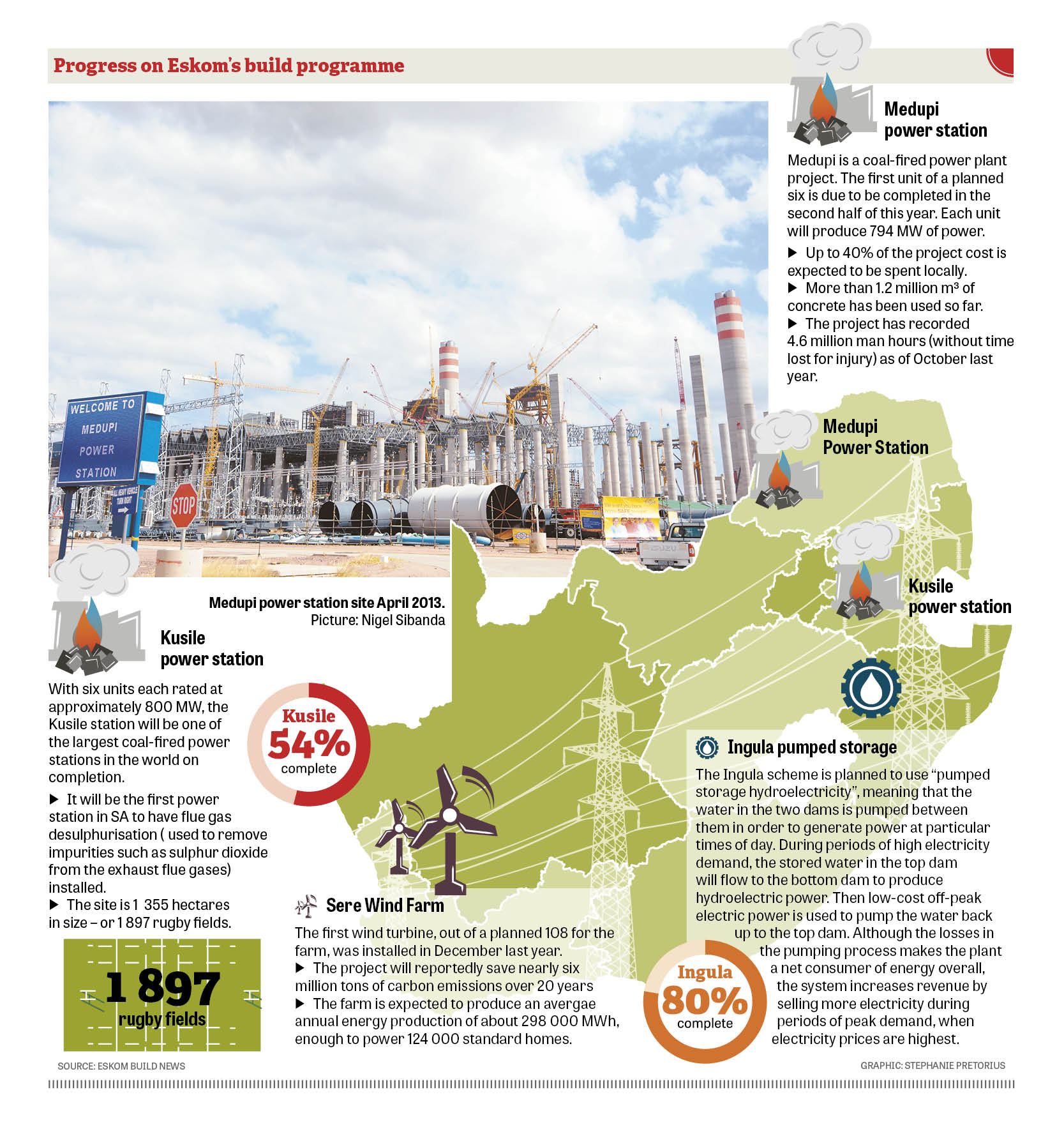 The utility, in its January newsletter, noted that Medupi's sister coal-fired station, Kusile (under construction in Mpumalanga), was 54% complete.
The newsletter did not put a date on Medupi's completion, however, instead listing a number of project successes, such as the completion of civil works at the construction site.
Eskom spokesperson Andrew Etzinger was unavailable for comment yesterday, but its media desk denied isolated reports that labour unrest had again engulfed the station.
National supply, meanwhile, hovers just above demand, with Eskom making no secret of Medupi's importance.
"The power system will remain tight until new generating capacity comes on stream and essential generation maintenance is done," Eskom said in its latest system status update on Monday.
It said supply available for Monday evening was 33 800MW, including open cycle gas turbines, while demand was forecast at 30 841MW. Current planned maintenance was at 6 100MW with unplanned outages at
3 000MW, the bulletin read.
Demand for the rest of the week was expected to tail off steadily to 28 303MW on Sunday.
Kusile's first 800MW generating unit is expected to come online in December, with subsequent units touted for completion in six-month intervals, eventually contributing 4800MW by 2018.
The Ingula pumped storage scheme, under construction in the Klein Drakensberg mountain range on the border between the Free State and KwaZulu-Natal, will also serve as a sustainable fallback mechanism with its ability to add 1 332MW of supply.
Ingula, consisting of an underground pump station and pipelines between two dams – one at the top and one at the bottom of the escarpment – will produce electricity using hydropower.
Hydropower uses the gravitational movement of water to produce power, before the same water is pumped back up the escarpment and reused.