There has been an explosion in the number of "sensual massage parlours" operating in Ballito, with young women using their bodies to provide "relief" for clients, North Coast Courier reports.
The erotic trade growing in elite areas has come into the spotlight after 20-year-old Siam Lee, who attended school on the North Coast and worked as a sensual massage therapist in Durban North, was abducted and killed, allegedly by one of her clients.
READ MORE: Man arrested in Siam Lee murder case
A photograph of Lee in a topless pose appeared on Red Velvet, a notorious website used by sex workers, escorts and erotic massage parlours to advertise their services.
The photograph remained on the site for a while after her abduction on January 4.
A search on Red Velvet shows 49 listings for erotic services in Ballito. Two that stand out are Desi Girl Prestige massage parlour operating in Sandra Road, and a Gentlemen's Studio in the Sanhall Office Park.
The North Coast Courier and an Umhlali SAPS reservist, who has been looking into claims of prostitution and drugs in the area, visited both facilities two weeks ago under the pretext of enquiring about a job and wanting to book out the facility to entertain guests.
Tucked away on the rooftop of the Balvista Centre in Sandra Road was Desi Girls Prestige, which offers an array of sensual and professional massages that are performed in the nude by girls aged between 19-23 years old. On the Red Velvet website, the massage therapists can be seen advertising topless and in lingerie with a listing that includes "prostate play", "doubles", "light discipline", "foot fetish", "bondage BDSM" and "cock and ball torture".
The business has three branches, one in Ballito and two in Umhlanga.
When the North Coast Courier visited the Ballito branch, we were greeted by three friendly young women who said it would cost R12 000 to book out the place for five hours. They said the price included a strip show.
Although the woman did not offer sex, men were allowed to touch and fondle the nude massage therapists.
All their services include "pelvic relief" and massage options range from body slides, body to body massages, tantalising foreplay, ultra-erotic sensuality, a lesbian show and two ladies for double pleasure.
There are cameras around the facility for "safety purposes" except in the massage rooms. This was confirmed by the owner of Desi Girls Prestige, Neeleka Maharaj, who said the facility was fully licensed and that the women earned money in a safe and controlled environment. She said that since the Siam Lee case, more facilities that operated as massage parlours but that offered "full house sex" had moved to Ballito, as police were raiding establishments in Durban North.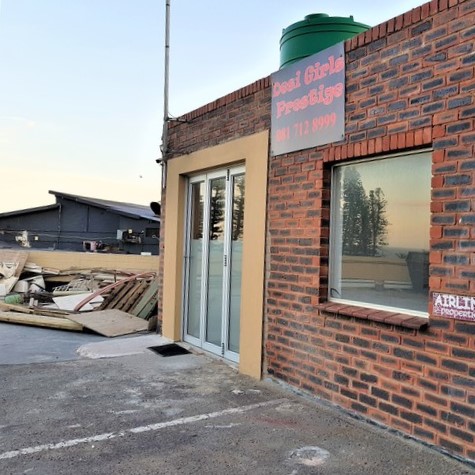 "The girl's safety is of utmost importance to us and we have helped many women get out of prostitution. We offer nude massages and foreplay but have a strict policy against sex of any kind. The girls are trained in massage and beauty techniques and the woman are not forced into anything that they are uncomfortable with. They are able to earn good money to support their families," she said.
The Umhlali SAPS reservist said she spoke to one of the women who worked at the massage parlour at Sanhall Office Park and recorded the conversation for police records. She was told that they offered nude erotic massages and foreplay.
"The woman said this was just one of the jobs she had. She added that she was paid well and that they were looking for more girls to join."
The manager at the Gentlemen's Studio, who said her name was Kylie, confirmed the place had been operating since last year and that they were not licensed.
Umhali SAPS spokesperson Vinny Pillay said they had more information from one of their reservists that some of the massage parlours did, in fact, offer sex. However, he said that it was hard to prove and often such cases were thrown out of court as massaging clients naked is not illegal.
"The problem with these facilities is that although they are advertising themselves offering such services, it is hard to prove that they sleep with the clients.
"Advertising in the nude hints at prostitution but it cannot be proved without actual evidence. Most facilities do not have cameras in the rooms for this reason which leaves these girls unprotected and even if men force themselves on them, their case will be very hard to prove in their line of work."
Former sex worker and human rights advocate Micky Mlegi from Embrace Dignity, an NGO that supports the rights for prostitutes, said that from her experience women who worked at massage parlours or "formal industries," were worse off than those who worked for themselves.
She said that most women entered the sex trade when they were teenagers aged from 14 years old.
"We do not have a lot of woman from these places contacting us because they are in a controlled environment. I believe that woman are forced into prostitution by their circumstances and because the government has failed them. The fact that prostitution is illegal exposes a woman to all kinds of dangers and the only real support that is offered to them is free condoms. These women should be offered skills development and young children should be offered better social support so that they do not have to sell themselves to feed their families."
Embrace Dignity is a Cape Town-based NGO formed with the purpose of empowering prostitutes by creating a legal and social environment that would support them and increase their options to exit rather than criminalise and stigmatise already victimised people.
The organisation pursues and supports a law on prostitution in South Africa that recognises that prostitution is "violence against women", undermines gender equality and is against patriarchy.
For more news your way, follow The Citizen on Facebook and Twitter.