The intimate text messages between Oscar and Reeva Steenkamp – read out in the Northern Gauteng High Court – proves no cybertalk is safe, says an expert.
For the first time in South African law history chat company WhatsApp and smartphone company iPhone have been subpoenaed to allow detectives to retrieve information used in a criminal trial, said information and communications technology writer Arthur Goldstuck of World Wide Worx.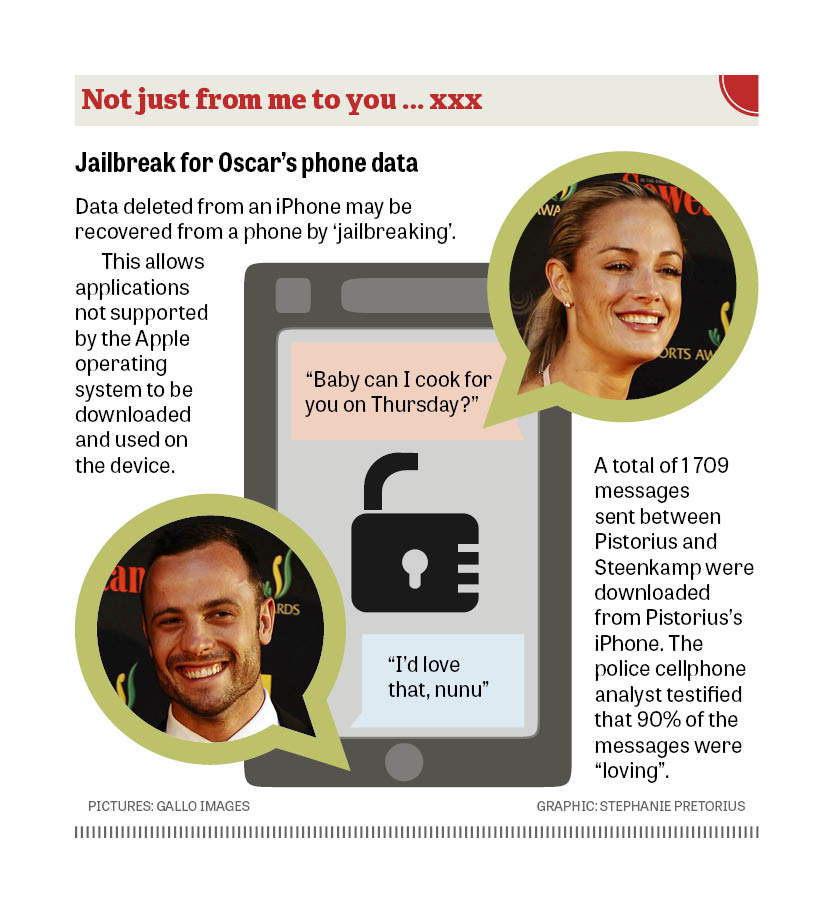 "We have never before had a case where we went all the way to the headquarters in the US in order to 'break' into them."
The method, "jailbreaking", allows for access and removes restrictions on a phone. It was mentioned by Francois Möller in court this week, during testimony.
Goldstuck said while an application such as "Cyberdust" – a popular method for "complete deletion" – could be used, a more powerful tool for retrieval would be developed.
The phone data segment in the Pistorius trial educated the public on privacy – what you send and receive – and advocated the "common knowledge" that any communication from any device does not just "disappear when deleted", he said. "You might delete information from the device or computer, but it remains accessible if you have the right tools. On a computer, the simplest tool is undelete."
There is a wide range of free and paid-for software available for system mechanics, therefore anything can be restored on a computer, Goldstuck said.
The safer option for those worried about their conversations being accessed would be to use a BlackBerry. BlackBerry Messenger is encrypted for both the user and recipient. It sits on BlackBerry servers: to encrypt one would have to go through the BlackBerry system. The same applies to Whats-App messenger.
"But remember: any communication over the Internet goes through servers and service providers. Any form of communication can be accessed legally."