One of the most eagerly awaited introductions of the decade, the F Type embodies the essence of a long line of sports cars, dating back to 1938, into a thoroughly modern interpretation of what the marque represents.
With a trio of models all featuring supercharged engines and lightweight aluminium architecture, performance remains at the forefront of what Jaguar offers while modern technology makes it more accessible than ever.
Sports Suspension is fitted to all three models, the two 'S' versions adding Jaguar Adaptive Dynamics and a locking differential with the version on the V8 S an electronically-controlled 'active' type.
The aluminium body is, at just 261 kilograms, exceptionally light but also extremely rigid and has allowed the fitment of the quickest steering rack ever on a Jaguar which provides outstanding response.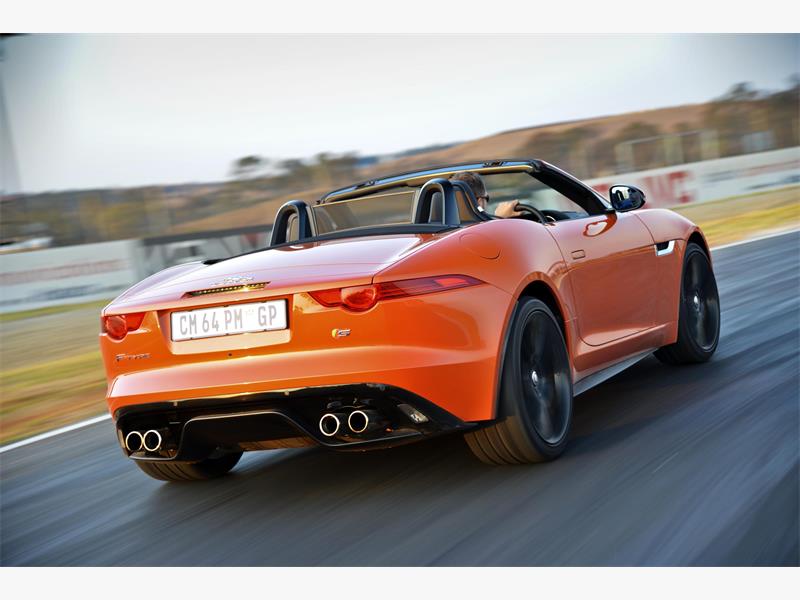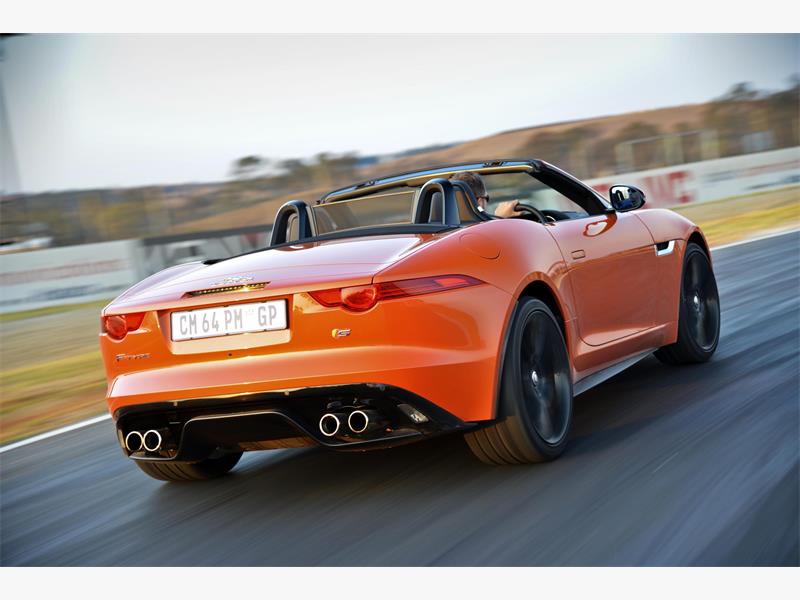 The F Type is powered by Jaguar's new 3.0 litre V6 in 250 kW/450 Nm form, increasing to 280 kW/460 Nm for the F Type S and 364 kW/625 Nm for the F Type V8 S. The flagship F Type V8 S is powered by a 5.0 litre engine based on the same mechanical architecture.
The three engines all interface with an eight-speed Quickshift close-ratio automatic gearbox, all featuring a paddle shift function to maximise driver involvement.
Headline performance figures for the V8 include a claimed 0-100km/h sprint in 4.3 seconds and an electronically limited top speed of 300km/h. Acceleration between 80 to 120km/h takes a mere 2.5 seconds and carbon emissions are278 g/km.
The braking system of each model differs in line with the performance capabilities, and the V8 S is fitted with 380 mm/376 mm ventilated discs front and rear respectively. Similarly, wheel diameter and tyre width and profile increase the further along the power curve one travels, with an 18 inch alloy shod with 245/45 rubber the starting point.
A wide range of alloys measuring up to 20 inches in diameter are offered as optional equipment.
The cabin's driver-centric focus is highlighted by the 'one plus one' layout and a grab handle sweeps down the centre console on the passenger side, delineating it from the driver's position. This is reinforced by the use of different trim materials either side of the cabin, with a more technical finish on the driver's side.
Taking inspiration from cockpits of fighter airplanes, the controls are ergonomically grouped by function.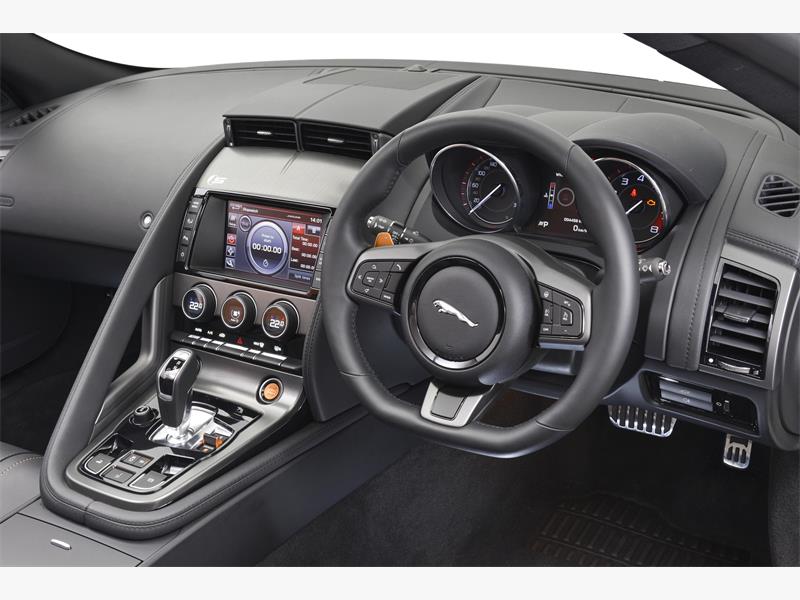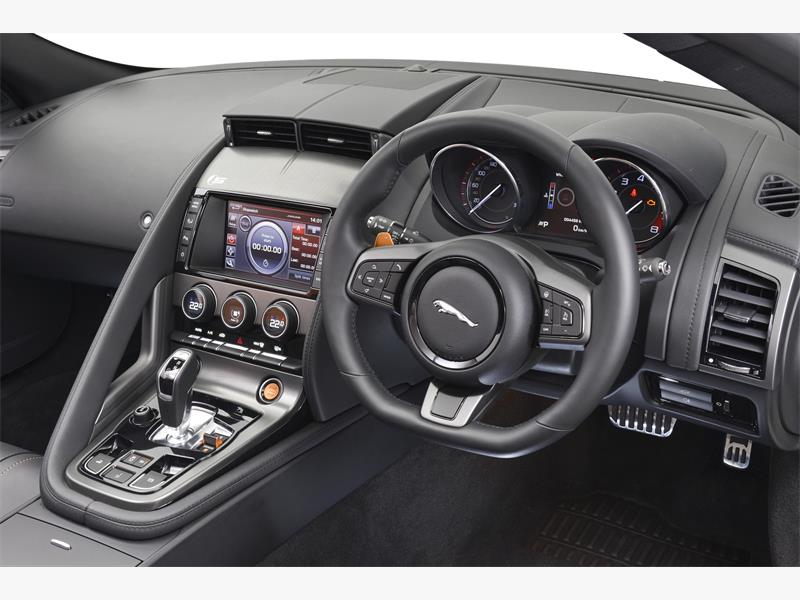 The choice of a fabric top (available in one of four colours) rather than a folding metal one was deliberate, as it not only represents a significant weight saving but optimises packaging and helps maintain a low centre of gravity for greater agility. The hood itself can be fully raised or lowered in just 12 seconds at speeds of up to 50 km/h.
The F-Type is a continuation of a sporting bloodline that stretches back more than 75 years and encompasses some of the most beautiful, thrilling and desirable cars ever built.
It complements the existing Jaguar model line-up to provide a range of premium cars which represent the best of their respective market segments.
Pricing: F Type 3.0 litre V6 R845 000; F Type 3.0 litre V6 S R975 000; F Type 5.0 litre V8 S R1 385 000.