Three Land Cruiser 70 Series models – the 76 Station Wagon, the 79 Single Cab and the 79 Double Cab – are the latest recipients of this Euro IV-compliant V8 engine delivering 151kW of power at 3400rpm. Peak torque of 430Nm is reached at just 1200rpm and held all the way to 3200rpm – the flattest torque curve of all Toyota's engines. It boasts 55kW more power and 145Nm more torque than the naturally aspirated, indirect-injection, 4.2-litre, straight-six diesel engine that sees service in selected Land Cruiser workhorses.
It is matched to a five-speed manual transmission with two-speed transfer case and a part-time 4WD system with manual free-wheeling front hubs. The V8 engine's improved performance does not come at the expense of fuel economy and consumption is pegged at 11.55 litres/100km for all versions.
Land Cruiser made its debut in South Africa with the FJ-45 pick-up in 1971 and now encompasses four model ranges – Land Cruiser 70 Series, FJ Cruiser; Prado and Land Cruiser 200 each with their own distinct flavour.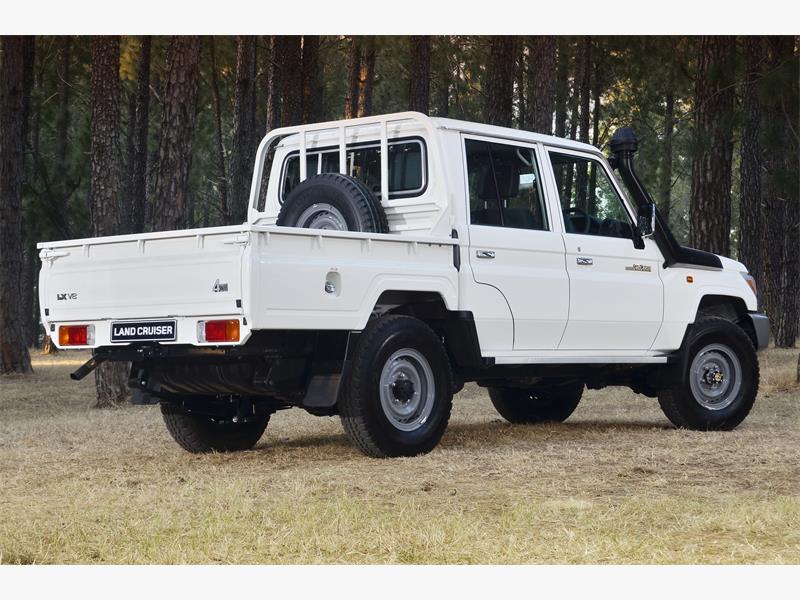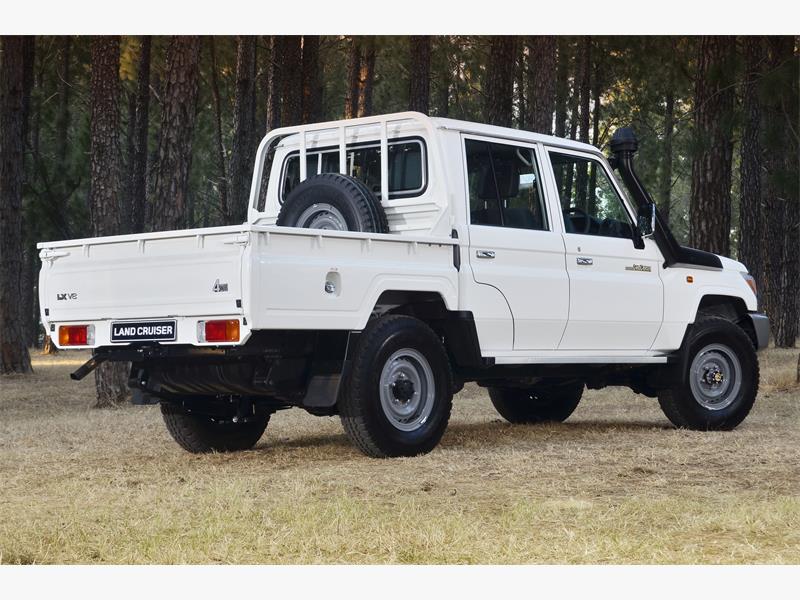 The V8 turbo-diesel range mirrors that of the other petrol and diesel models in the 70 Series. In 2013 guise, a 130-litre fuel tank and a spare wheel cover is added to the standard package.
Next up, numerically speaking are the 79s – first up in Single Cab guise. Colour-coded and chromed exterior trim, front fog lamps and colour-matched overfenders distinguish this model. The 79 Single Cab boasts a combined fuel capacity of 180 litres.
The latest addition to the Land Cruiser range – the 79 Double Cab – is cosmetically differentiated from its Single Cab stablemate by the addition of two rear doors.
The Double Cab is equipped with a 130-litre fuel tank.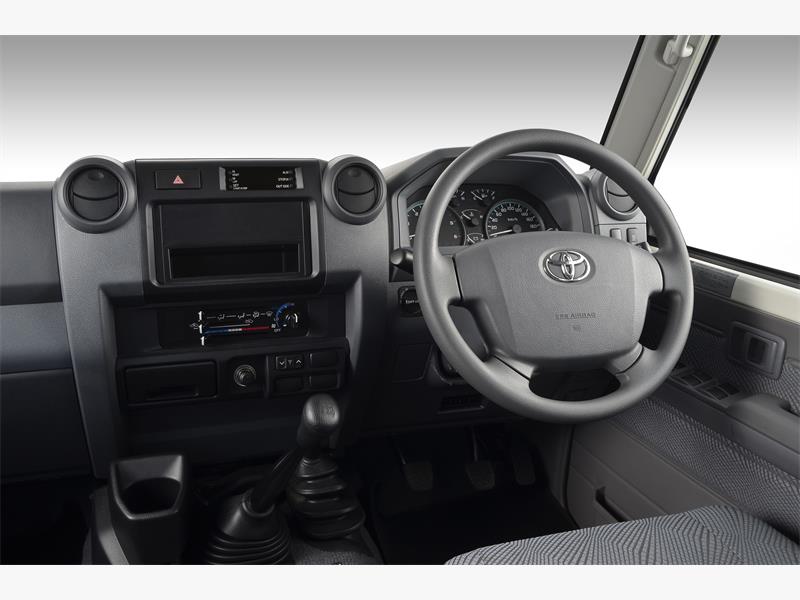 All new Land Cruiser 70 Series models come with Toyota's comprehensive three-year/100 000 km warranty.
This is supported by the Toyota Care Roadside Assistance Programme entitling customers to 24-hour roadside assistance.
Pricing:
Land Cruiser 76 Station Wagon 4.5 V8 D R587 500;
Land Cruiser 79 Single Cab 4.5 V8 D R527 000;
Land Cruiser 79 Double Cab 4.5 V8 D R567 600.