|

The Parenty Philosophy:

Being a parent is the hardest job in the world.

But imagine a world where moms weren't so tough on themselves. A world where moms knew nothing of the pressure of perfection, of being everywhere at the same time, of not knowing all the answers, of always being in charge, of guilt, of being the carer, the breadwinner, the disciplinarian, the entertainer, the teacher, the driving force. A world where moms were told it's ok. It's ok not to be perfect, it's ok not have all the answers, it's ok to forge your own path, it's ok to resort to tried and tested tactics, it's ok to make mistakes, it's ok for work to sometimes come first, it's ok for you to sometimes come first, it's ok to want it all, it's ok to not always achieve it all, it's ok to miss out on some things, it's ok to laugh, to play, to be silly.

A world where fathers were never treated as the plan b parents, the baby sitter. A world where dads are made to feel powerful and confident in their role as father, instead of goofy, self-conscious or inept. The fun parent. Made to feel accepted and respected as fathers, as soft, as loving, as emotional, as delicate. And for none of these fatherly traits to challenge his masculinity. A world where being fatherly, doesn't make a man womanly, but makes him even more manly. That sharing the load isn't a sign of being hen-pecked, pussy-whipped, but instead it was a sign of man who not only knows he should, but wants to too. Because in this world boys will not just be boys and girls are not all sugar and spice, and all things nice.

A world where the truth of parenthood is understood and accepted: being a parent is a job that cannot be perfected, its takes constant practice, trial and error, baptism of fire. That practice can't make perfect, only perfect-ish. That parents are perfectly imperfect and that is perfect because they never give up, never stop trying, they get up every morning and keep trying to be the best they can be. A world where a parent's defining and most impressive quality is recognised and applauded: Their resilience and tenacity. A world where there is no one way to parent but a million. A world where everyone is free to choose what works best for them and their family – no judgement and no question.

This is the world Parenty wants to live in. This is the world Parenty wants to help create.

This is the future that Parenty is helping to write. Because in this new world parents have an ally that truly gets what it takes to be a parent, an ally that is working hard to co-create this new world, an ally that offers a safe space for parents to escape to, to find comfort in, to share and listen, to seek and find, to laugh, cry and rage. An ally that wants help you find your people, an ally that believes together we can lighten each other's load. An ally that believes there is not one story of parenthood in this world, but a multiude. And we are here to offer a voice to them all.

Parenty.

Here for parents, here for perfect-ish.
|

The Parenty Team: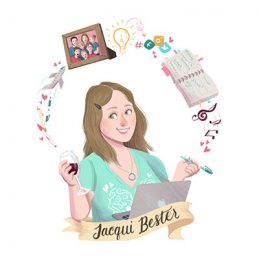 Jacqui Bester is firstly a wife, and mom to five rambunctious children who drive her nuts and fill her heart with unspeakable joy all in the space of a single day. She writes about her day to day adventures and misadventures in parenting, life and marriage. Jacqui is known for sharing a brutally honest account of her MESSY "mamahood"… the joy, the fun, the laughter and the tears. She enjoys a good mystery-crime novel with a lovely glass of red wine (once the kids have gone to bed, of course), trying out new foods and restaurants with her hubby on the odd date-night, exploring new places, learning new skills, and generally anything else that calls for a more adventurous approach to life.
Jacqui's blog One Messy Mama, has been featured on Motherly, Famous Parenting and The Good Things Guy. She is founder of the South African Mommy Blogger awards and Co-founder of the South African Parenting Blog Awards. She holds degrees in both Education and Psychology.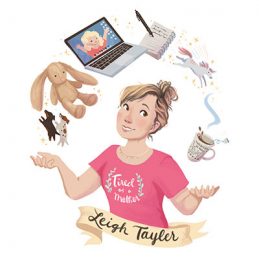 Leigh Tayler is a writer, a Leo, a feminist, a fan of The Walking Dead, a lover of all things unicorn and nearly succumbs to rage strokes on the daily. Oh, and she also happens to be a mother to one feral child and a wife to a bear of a man whose nerves often get the better of him. She wears her heart on her sleeve and invariably tells it like it is, the good the bad and the ugly. She juggles her writing, her family, her sanity in-between a demanding career in advertising. She has no shame in sharing her hairbrained and high-strung anecdotes on her experience of motherhood, no sugar coating, no gloss, just her blunt truth with a healthy side order of sarcasm.
Leigh's blog, The Ugly Truth of Being a Mom, has been featured on Scary Mommy and Cafe Mom.
|

More Information:

To advertise on Parenty, click here.
To learn how to write for us, click here.
For our Terms of Use, click here.
For our Privacy Policy, click here.
For our Disclosure Promise, click here.
|

Contact Us:

By email: parenty@citizen.co.za Or DM us on Instagram, Twitter or Facebook
|

Subscribe to Our Newsletter:

If you want to make sure you don't miss the best Parenty stories sign-up to receive our weekly newsletter straight into your inbox, giving you a wrap up of the week's best content.